A Foreign sound
Friday 17 February, 20:30
AstaroTheatro
Sint Jansstraat 37 Amsterdam
Entrance by Donation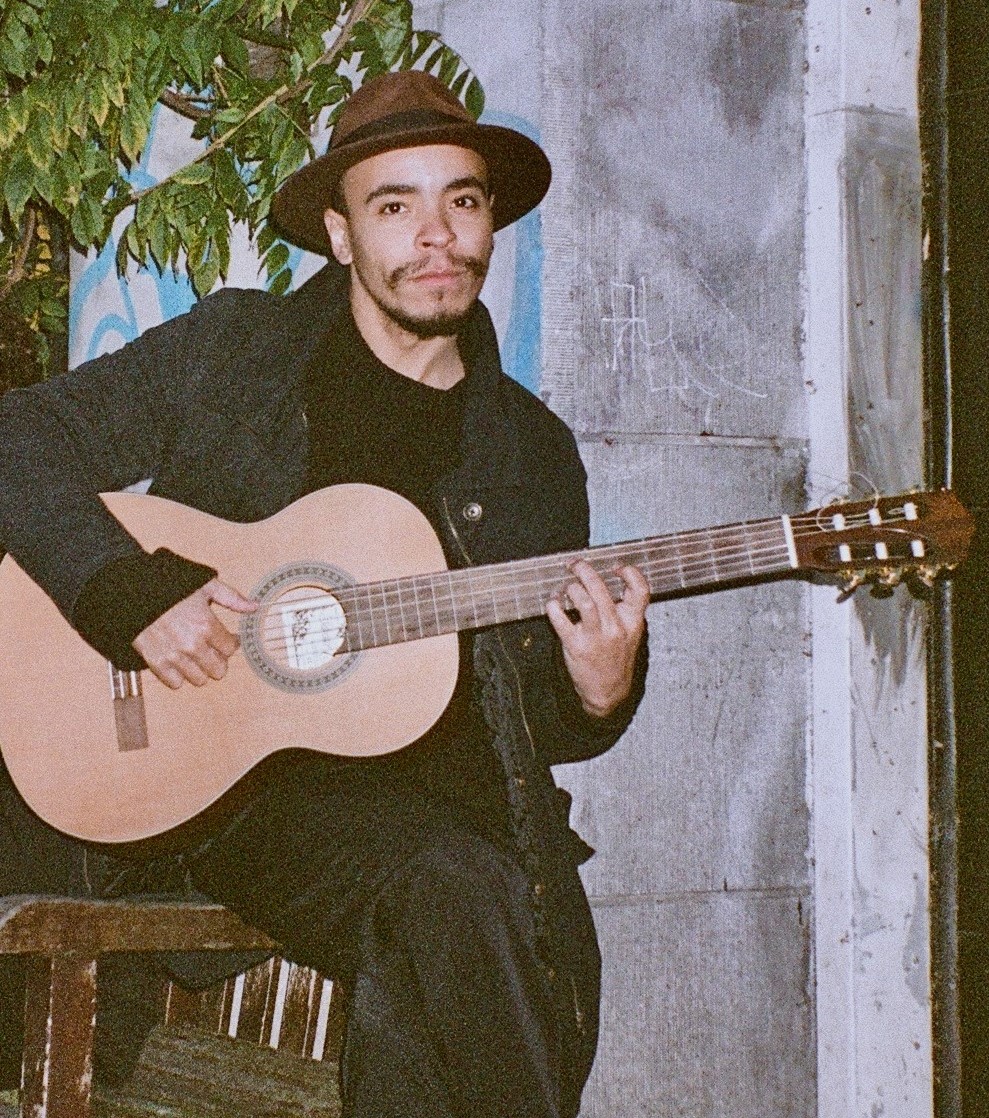 A Foreign sound is the performance by Fernando Oliveira.
It will be a special performance devoted solely to one of the best-known Brazilian music styles – Bossa Nova, samba, and reinterpretations of international music in Bossa Nova style.
The performance has at it's core a rhythm based on samba also influenced by jazz music.
A style of Brazilian music popularized by João Gilberto. Who was a pioneer of the musical genre of bossa nova in the late 1950s. Around the world, he was often called "father of bossa nova".
On one level, A Foreign Sound is an act of cultural appropriation of Brazilian music. In addition reinterpretations of international music in Bossa Nova style. As Cole Porter, Ira Gershwin, Bruno Martino, and Billie Holiday. Oliveira covers songs by artists who have borrowed from Brazilian traditions too. Even on songs that have no musical ties to Brazil, Oliveira exerts his elegant phrasing and supple voice to make them sound new.
Despite the fact that the artist has already been living in Holland for 8 years, A Foreign Sound's performance is more as a musical statement than as a political one. Oliveira aims to reinterpret these songs, to make them sound new and interesting for foreign ears.
The show "A foreign sound" demonstrates how nations can meld the best of their cultures and traditions in a mutual give-and-take, a feat which makes the performance a triumph both musically and politically.
Voice and guitar: Fernando Oliveira
Double Bass: Lorenzo Buffa
Percursion: Felipe Duarte
Felipe Duarte
Felipe Duarte is a Brazilian drummer and percussionist, with a specialty in the pandeiro. He started playing music at the age of 16 and studied at renowned schools such as the Ricardo Breim Institute, and with professors such as Fabiano Manhas, Túlio Araújo. He was one of the members of the Brazilian folk band Lestics, and is currently part of the sunshine pop band Fun of the Real People. He lives in Amsterdam and dedicates his time to the study of Brazilian rhythms and jazz.
Lorenzo Buffa
Lorenzo was born in the north of Italy, a place surrounded by mountains and vineyards, in a small city called Biella. Inspired by the Nocturnes of Chopin his uncle would play for him, and by a mother that would enchant him with the beautiful sound of choirs, he began his musical career at the age of 13. After studying piano along his youth, he would then move to electric bass and the double bass, setting the stage for an adventure that, through a music study in Milan, would bring him to Amsterdam. Here he would get his Bachelor and Master's degrees in Jazz. The knowledge he acquired throughout the course of his studies would then inspire him to explore different sides and possibilities of music, from multi pieces bands to solo projects.