Our Footsteps Theatre Collective is at The Babble of Babylon
Our collective presents a short performance during this event, so be there!

The Babble of Babylon at Vrij Paleis

Friday the 14th from 19:00

Paleisstraat 107 Amsterdam
A 3 day affair reflecting Amsterdam's creative underground from the 60s to NOW.

Opening event: Friday the 14th from 19:00

ingredients: live painting. poets. theatrical acts. paintbombfactory. ludieke-publieke aksie. radio. film.

all this situation- ist coronaproof!

+++bar is open+++

Contributors:

Chantal Hassard

Daniel Rakish

AstaroTheatro-Our Footsteps

Koes Komo

Aja Waalwijk

Hans Plomp

Our Footsteps is a project by AstaroTheatro, IIRE and Stichting Vrolijkheid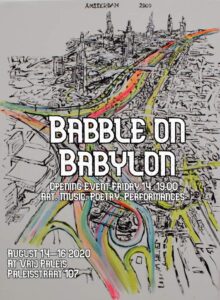 Our migrants and refugees theatre collective is moving on to a fresh new start after
covid-19 forced disruption of our creative process.
We are determined to challenge all limitations imposed by 'social' distancing transforming these limits into a new theatre narrative.
So here we are again with our workshops and with the continuation of our artistic journey which at the same time it's also a new beginning.
As a consequence of covid-19 theatre is suffering more than ever because of lack of fundings.
Our kind of independent theatre is particularly vulnerable and needs support just to pay our traveling costs and production costs.
So please consider donations to keep us going towards a more inclusive and artistic society.
Check our donation options on www.ourfootsteps.nl
Our Footsteps is a project by AstaroTheatro, IIRE and Stichting Vrolijkheid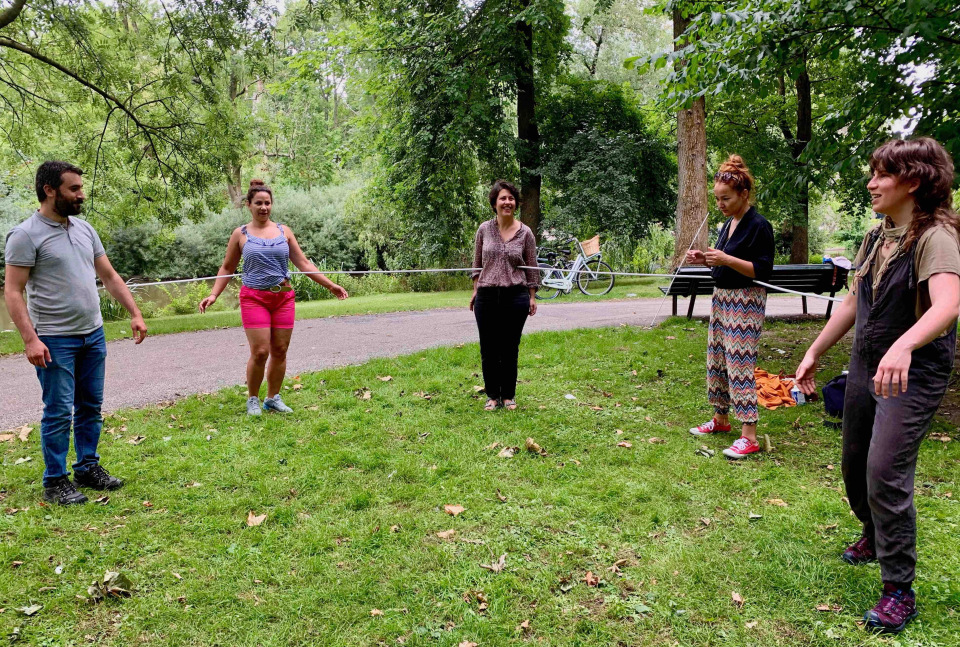 World Refugee Day 20 June
Being a refugee means to be part of a broader discourse of systemic racism.
The condition of a refugee is not to have a status, hence no rights. And even receiving a status only means to be a second rank citizen without equal opportunities.
These conditions are dictated by policies of racist discrimination and therefore they are pointless and inhuman.
This short film documents the making of Our Footsteps. A Theatre Performance. Migrants' narratives as an artistic affirmation of our human dignity and a call for political awareness.
We feel World Refugee Day is the right moment for this documentary film release.
As refugee lives matter, this is our contribution. It's the evidence that it's time to stop seeing the migrant as problematic or troublesome. It's time to go beyond the politics of social segregation as mass distraction.
A documentary by Masood Banozadeh
Subtitles by Maral Jefroudi
Subtitles editing by Ohannes Karakas
A project by Stichting Vrolijkheid, IIRE and AstaroTheatro
http://www.ourfootsteps.nl
Please come to the Refugee Lives Matter demonstration. We will be there too

The window of AstaroTheatro is blossoming
The window of AstaroTheatro is blossoming.
This plant 'starred' two years ago in Monsieur Teste by Paul Valéry.
Impressive how this life managed to survive so long in its little vase. Apparently it feels at home in the window of Amsterdam's smallest theatre, amidst the energy of so many other theatre practitioners around it.
As the blossoming of these bright colourful flowers provides a sense of inspiration and continuity, it's also a reminder of what theatre is all about: tenacity, obstinacy, dedication, resurrection and eternal activism.
In these pandemic times where every aspect of social life, every human contact must be carefully and painfully reconsidered, theatre stands naked in front of huge challenges.
Theatre as we know it in AstaroTheatro is a community ritual.
It is assembly, it is presence, it is an unceasing flow of energy.
In AstaroTheatro, even in its spatial limits, theatre has always been the most collective, shared act imaginable with a high human density.
Moreover: what is the ethics of 'producing theatre' in covid-19 times?
How can we make theatre while the world is sick, people die, toxic capitalism grasps its chances to profit from the crisis and health workers fight daily between life and death after decades of being neglected by austerity policies? Shouldn't we, the theatre practitioners, take a step back and stop in silent respect in the face of the 'real' tragedy of the disease?
At the same time, how to forget that theatre is also urgency, necessity? And given that theatre is presence, then it needs to be present not only 'before' but also right now. Theatre can be more real than reality… More necessary than reality itself.
The Hamletic dilemma of  'to make or not to make theatre' is somehow odious. And AstaroTheatro has decided to go beyond this dualism in the name of necessity and urgency. Also now we need artistic expression as 'an affirmation of our human dignity and a call for political awareness'. The work that AstaroTheatro has done for years in creating a community, promoting awareness and participating to Our Footsteps Collective for making theatre with refugees and migrants will not stop because of the virus. Theatre is and will remain an act of protest against isolation and individualism. Right here right now.
Eternally grateful to this blossoming for this moment of reflexion.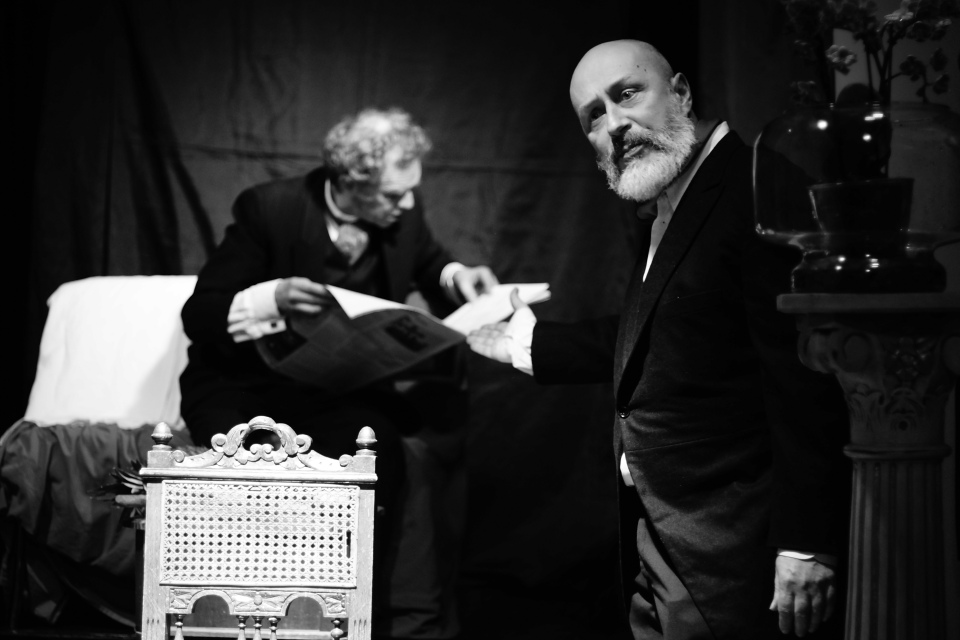 Picture by Tatjana Todorovic
Our Footsteps at Pakhuis de Zwijger
Our Footsteps at Pakhuis de Zwijger Amsterdam
Migrants' narratives as an artistic affirmation of our human dignity and a call for political awareness
Our Footsteps at 'Week tegen racisme-festival sta op tegen racisme 2020″
Thursday 19 March
Pakhuis de Zwijger
Piet Heinkade 179 Amsterdam
21:00 Our Footsteps Theatre Performance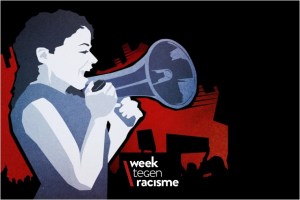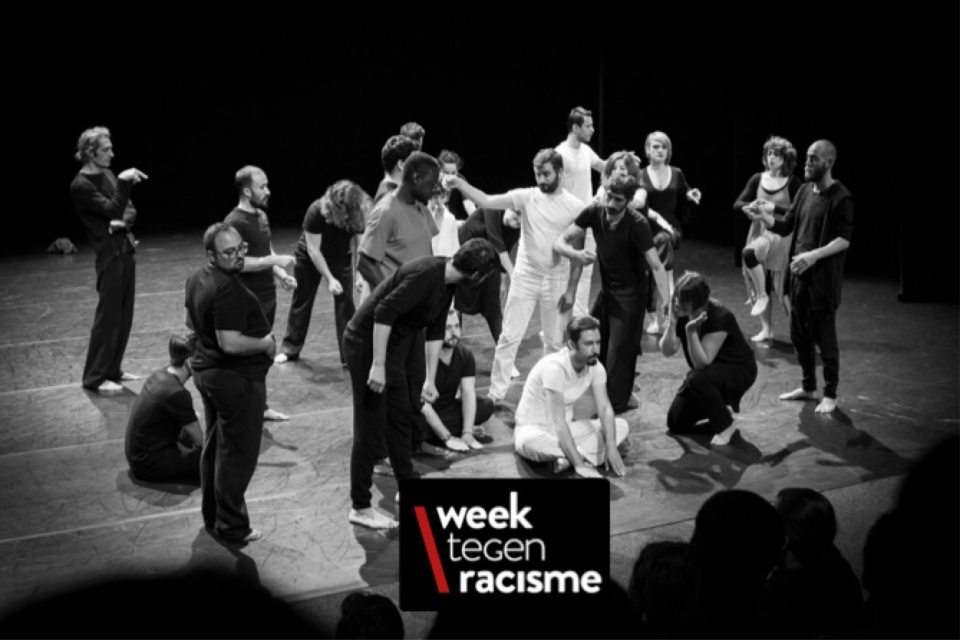 Twenty migrants/refugees artists or performers in ten languages. The result of five months of playful improvisational rehearsals, where through self-representation, migrants share stories of their journey and living in the Netherlands facing a long-lasting uncertainty after having crossed many, colonial, borders.
A project by AstaroTheatro, IIRE and Stichting Vrolijkheid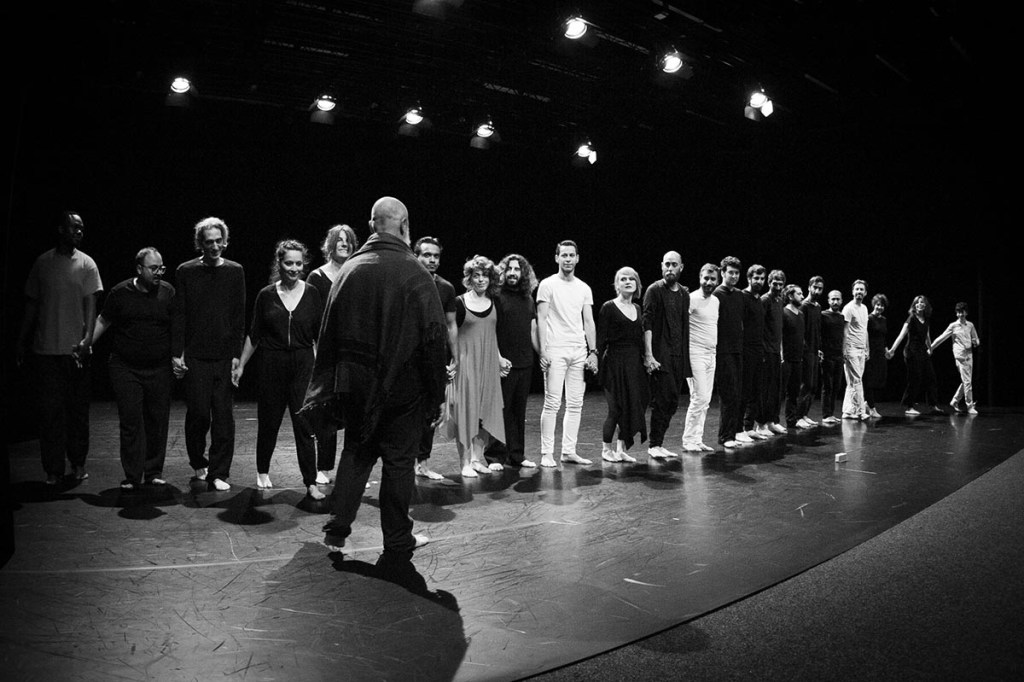 Reveal Your Soul Time

Reveal Your Soul Time
Performance Art
Long Durational Practices
Karin Schuitema: Remains of Lifetime
Amin Pazhavand: To live is to suffer
Iris Tsagri: Would you eat this?
Savalan Ghodsi
AstaroTheatro
Sint Jansstraat 37 Amsterdam
A Monologue by Anton Chekhov
Friday 24 January, 20:30. AstaroTheatro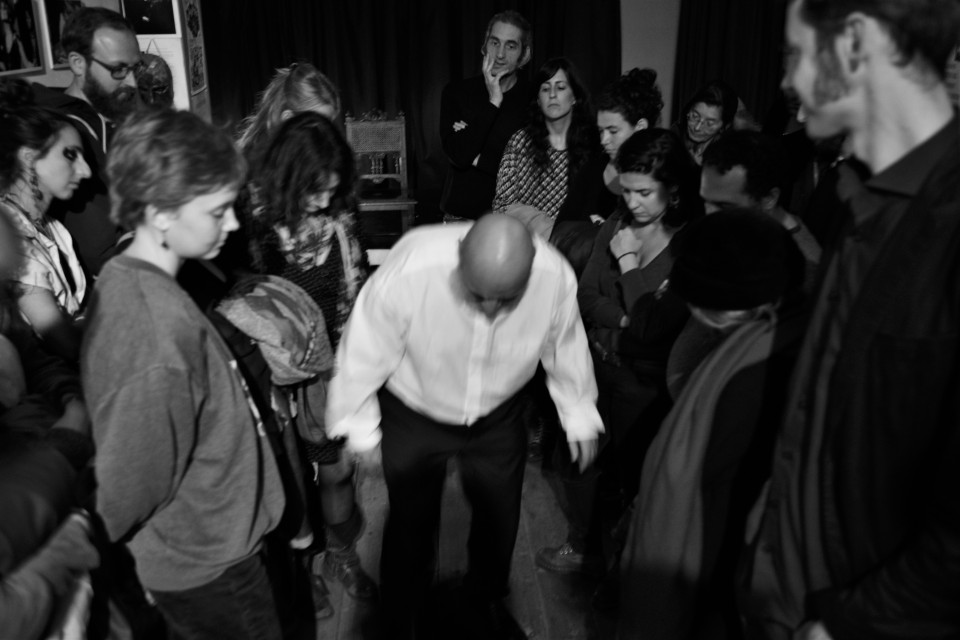 "It is what it is, it's all the same to me", Ivan's prologue.  Is that ostensible latency the main element of Ivan Ivanovich Nyukhin, the character of the monologue "On the harmful effects of tobacco"?
The plays of Chekhov have definite intensity and the fire of action, but not in an external outline rather than in their internal structure.  Under this ostensible latency and inertia of his characters, is hidden a multifarious and complex activity which is given with original virtuosity and deep knowledge of the psychical temper of every character. Possibly because these characters are mirroring his personal psychical status: the tyrant father, the solitude of his childhood, the loneliness of the boring small town where he grew up. This play is not a comedy either a drama. It is an excellent narrative of an ordinary person, a psychography given in a literary way which reflects the still and depressive life of the delusional society of Tsarist Russia.
The way Ivan is "moving" looks like he lost his orientation in life. There is a force inside him that makes him unmovable. He is giving a lecture on the harmful effects of tobacco though he is smoker himself.  Why?  So many unfulfilled dreams, Don Quixotic ambitions condemned to fail into the dull routine of daily life.
In our interpretation of the play there is something "new", like the sense of hope that a new born baby is giving.
We welcome you to discover it!
Starring: Roberto Bacchilega
Direction: Vasiliki Koutrouli
Video Teaser: Melanja Palitta / BalansLaB
Picture by Cenk Dövyap
(Entrance by Donation)

Workshopping our Next Theatre Performance
Workshop
Work in Progress
Creative Process
New Project
New Theatre Performance
Coming Soon
By Our Footsteps Collective
www.ourfootsteps.nl