Blending Desires
"Desires of love and deep affection
Longing for a real connection"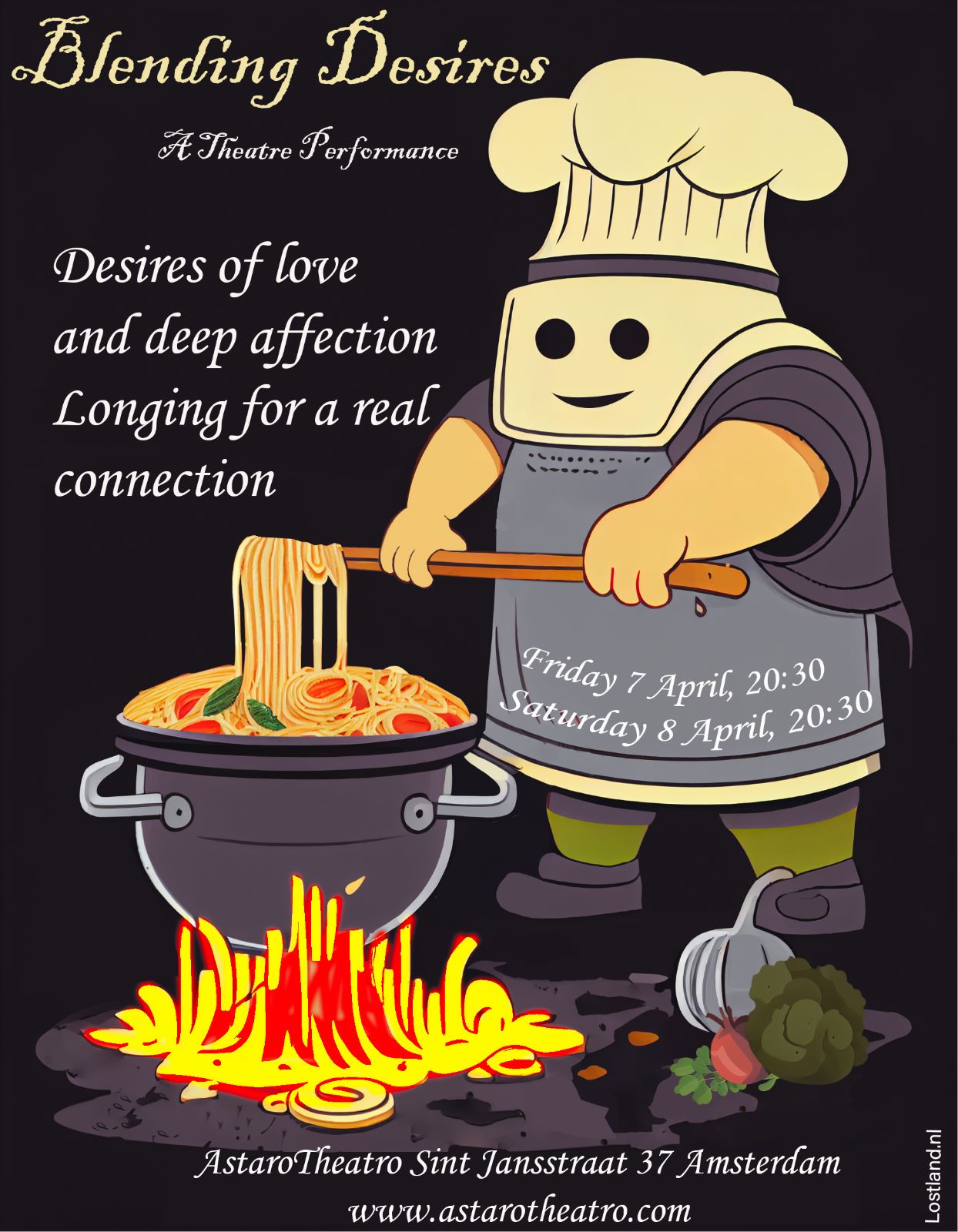 A Theatre Performance on memories straight from our kitchens. Coffee cups, potato peelers and a parody of food as a rigid dogma.
A storytelling and a metaphor of longing for love and deep affection, of being abandoned in the hope to be found again and finally, of the desire of otherness in a faraway land.
This performance originates from the participants to the workshop "Theatre as Communal Experience". As part of their practice, they engaged in a process of authorship and in the creative process of Blending Desires that we are now pleased to share with you.
"Hence dear audience, please be ready
and above all very steady
for these stories and many others
for the delight of your sisters and your brothers"
With:
Cristina
Giusy
Mehdi
Oscar
Roberto
Sava
Friday 7 April, 20:30
Saturday 8 April, 20:30
AstaroTheatro Sint Jansstraat 37 Amsterdam
Entrance by Donation