AstaroTheatro
A selection  main productions and recent productions:
Our Footsteps
A Theatre Performance
Migrants' narratives as artistic affirmation of our human dignity
and a call for political awareness
A project by AstaroTheatro, IIRE and Stichting Vrolijkheid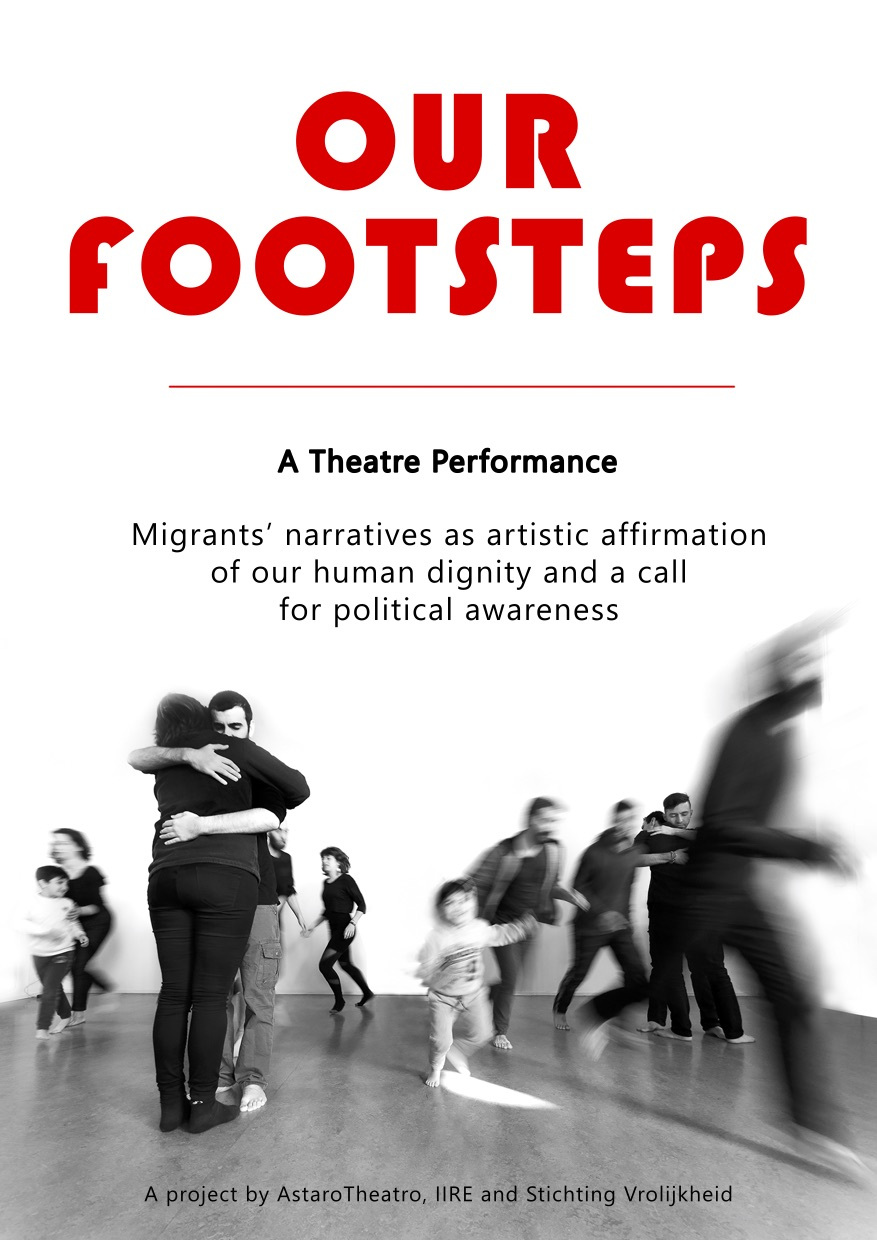 More than 20 migrants/refugees artists or performers in 10 languages. The result of 5 months of playful improvisational rehearsals, where through self-representation, migrants share stories of their journey and living in the Netherlands facing a long lasting uncertainty after having crossed many, colonial, borders.We believe arts need to engage society; they need to represent today's turmoil.
To this end we come together as migrants, political refugees and locals in order to create a performance: an act of theatre, poetry, music, performance art, choreography. And an act of activism, of human and political togetherness. Projects such as this one are seldom seen in the Netherlands. Hence our artistic intervention. It's time to stop seeing the migrant as 'problematic' or 'troublesome.' It's time to go beyond the politics of social segregation as mass distraction.
Our performance seeks to transcend the political pitfalls of discrimination and hate peculiar to our present and confused world. We want our performance to be a safe haven, a place where diversity is richness and discrimination can only vanish.
Be welcome!
Performers:
Arif Murat Gür, Ayhan Karaağaç, Ayşenur Akın, Elif İleriye Girgin, Erhan Çalıhan, Ersin Adıgül, Farzin Bapiri, Fatima Hajyahya,  Hüseyin Aykan, Iris Maria Tsagri, İsmail Atalamış, Karin Schuitema, Levent Girgin, Maral Jefroudi, Mhmod Pozan, Roberto Bacchilega, Savalan Ghodsi, Sayat Tekir, Sedat Kartal, Souloke Sen, Ufuk Çalımlı, Vasiliki Koutrouli, Yusuf Adam Suali, Zeki Barlin Directed by Roberto Bacchilega in collaboration with the performers
Theatre Training: Vasiliki Koutrouli
Dramaturgy: Arif Murat Gür
Stage Movement: Ayhan Karaağaç
Sound Design: Levent Girgin
Project Facilitator: Maral Jefroudi
Production Assistant and Videoproduction: Chihiro Geuzenbroek
Promotion and Stage Photography: Unai Risueño
Graphics: Savalan GhodsiWith the support of Academie voor Theater en Dans
Many Thanks to: Tenedle (video and photography), Victor Sams (rhythm and sound training), Ersin Adıgül (Photography) and an endless number of friends, comrades and supporters who have been inspiring us during the journey to our theatre performance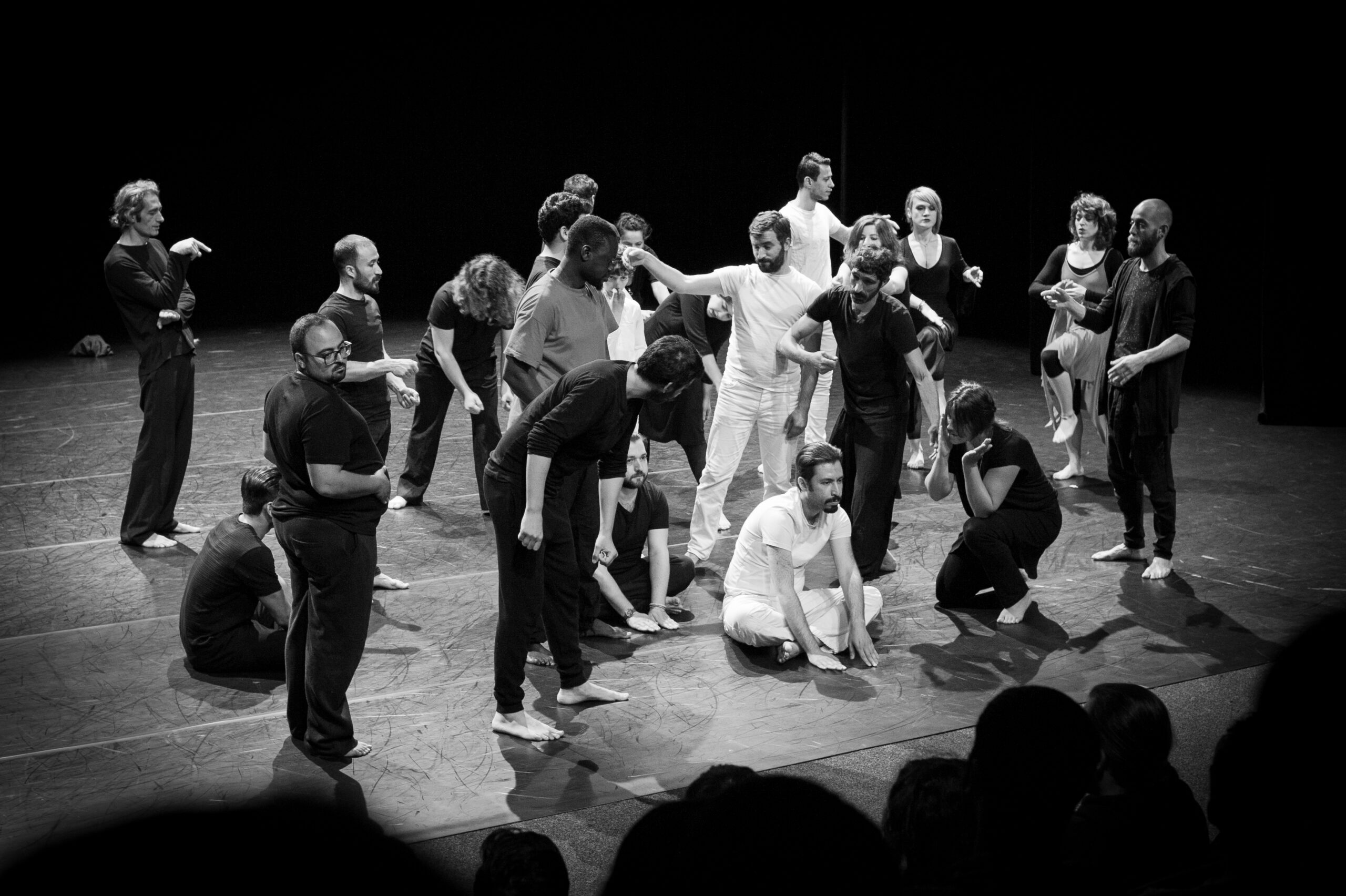 Picture by Unai Risueño
---
MARX IS BACK (a play on history)
"Why have I returned? to clear my name!"
AstaroTheatro presents a monologue by Howard Zinn adapted and performed by Roberto Bacchilega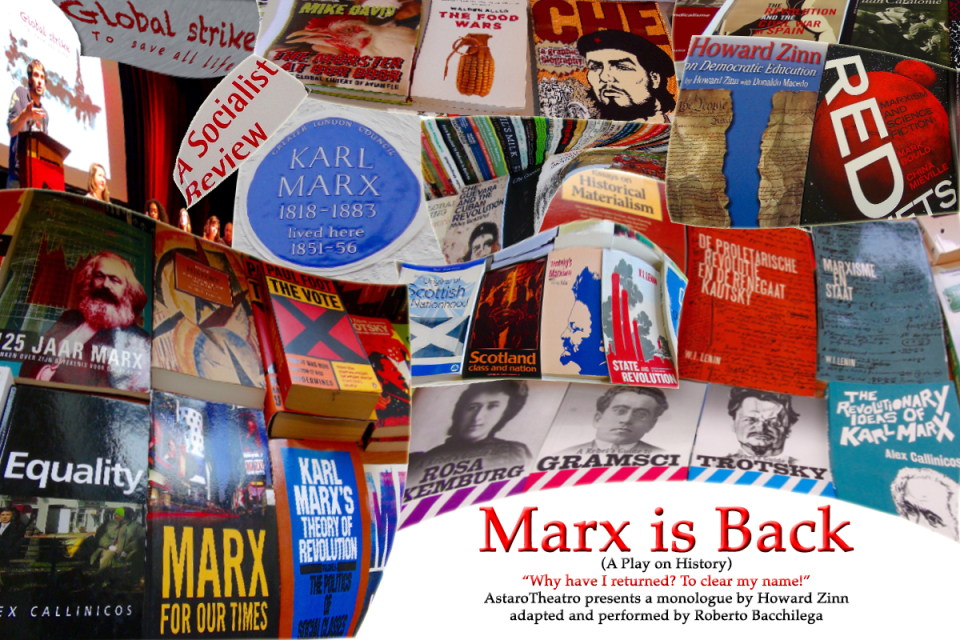 Karl Marx has had enough of seeing his revolution taken over by opportunists organizing each time a new priesthood and a new hierarchy, with excommunications and indexes, with inquisitions and firing squads. He is disgusted by media declaring him dead again and again. Karl Marx is back to remind us that his ideas are more alive than ever. He revisits memories of his courageous life and revolutionary theories. We learn about his family, his struggles and the boils on his arse.

---
On The Harmful Effects of Tobacco
A Monologue by Anton Chekhov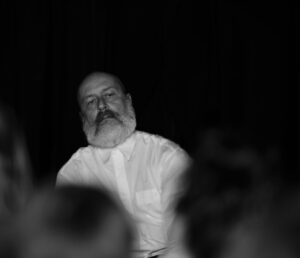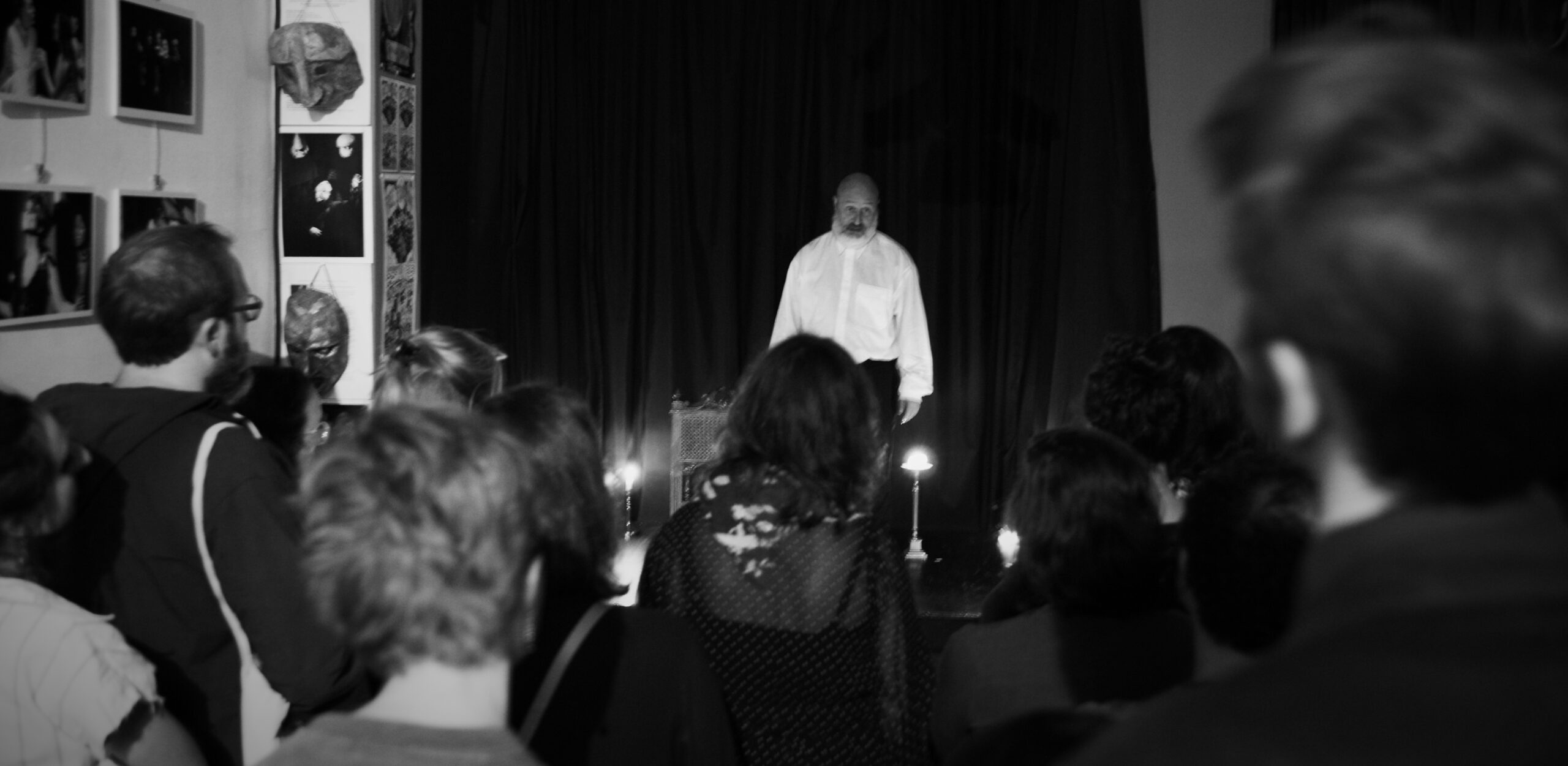 Pictures by Cenk Dovyap 
"It is what it is, it's all the same to me", Ivan's prologue.  Is that ostensible latency the main element of Ivan Ivanovich Nyukhin, the character of the monologue "On the harmful effects of tobacco"?
The plays of Chekhov have definite intensity and the fire of action, but not in an external outline rather than in their internal structure.  Under this ostensible latency and inertia of his characters, is hidden a multifarious and complex activity which is given with original virtuosity and deep knowledge of the psychical temper of every character. Possibly because these characters are mirroring his personal psychical status: the tyrant father, the solitude of his childhood, the loneliness of the boring small town where he grew up. This play is not a comedy either a drama. It is an excellent narrative of an ordinary person, a psychography given in a literary way which reflects the still and depressive life of the delusional society of Tsarist Russia.
The way Ivan is "moving" looks like he lost his orientation in life. There is a force inside him that makes him unmovable. He is giving a lecture on the harmful effects of tobacco though he is smoker himself.  Why?  So many unfulfilled dreams, Don Quixotic ambitions condemned to fail into the dull routine of daily life.
In our interpretation of the play there is something "new", like the sense of hope that a new born baby is giving.
We welcome you to discover it!
Vasiliki Koutrouli – Roberto Bacchilega

---
The Volcanoes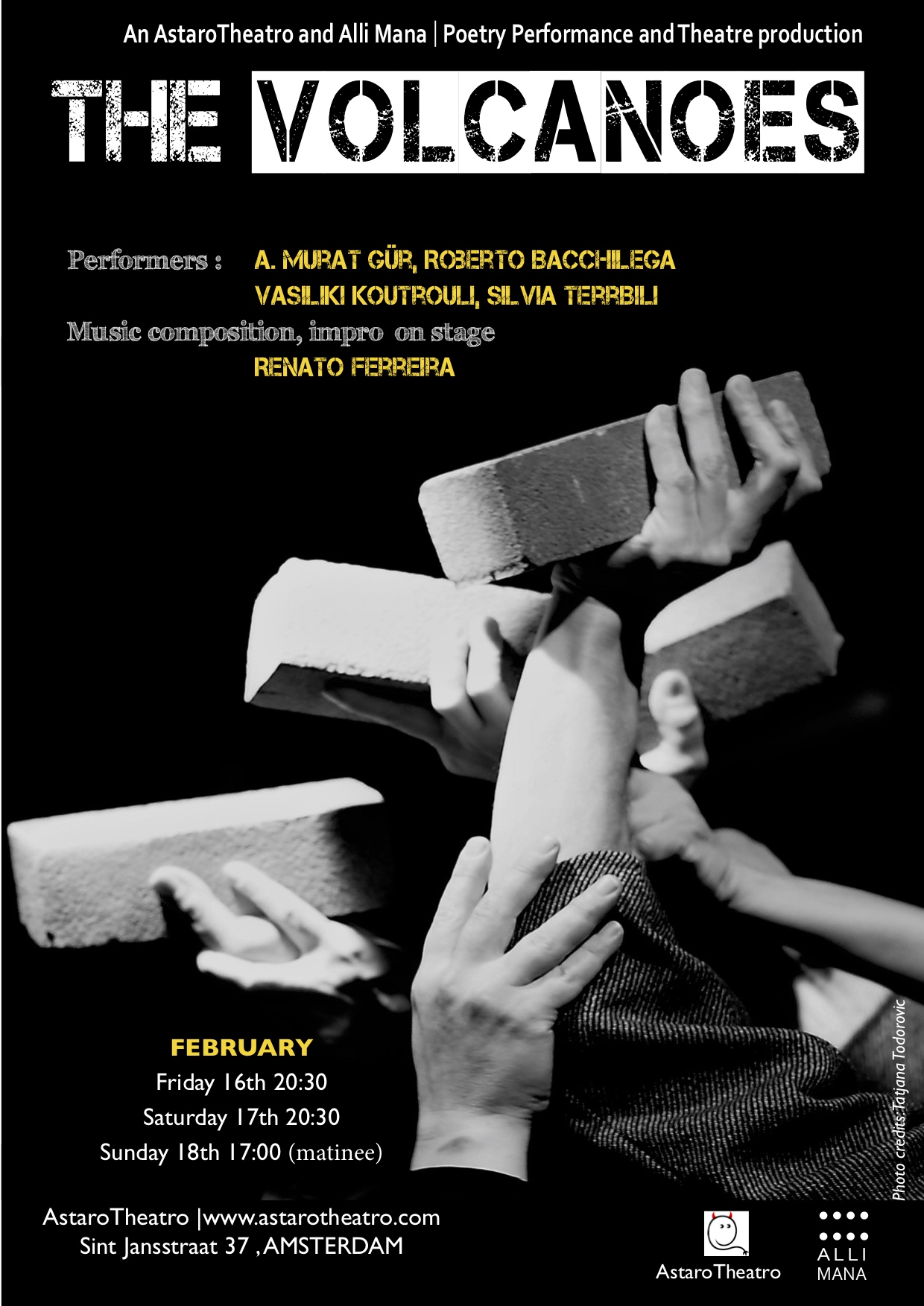 "I am hearing the earth…there is always an interaction between the earth and heaven.
It is as if heaven is reaching down…"
Van Gogh
"The Volcanoes" are current Odysseus's who are wandering around, displaced and destroyed. They are souls who are "carrying" the confusion, the illusions and the chaos of humanity… they are down there, feeling the cutoff of the true soul.
"The Volcanoes" is a philosophical performance which attempts to connect the "broken" parts of cosmos. Illusions, blindness and chaos are the "broken parts" that keep the humanity in darkness. They would like to bring back the light, to restore…to reconnect…who is ready to take this "journey"?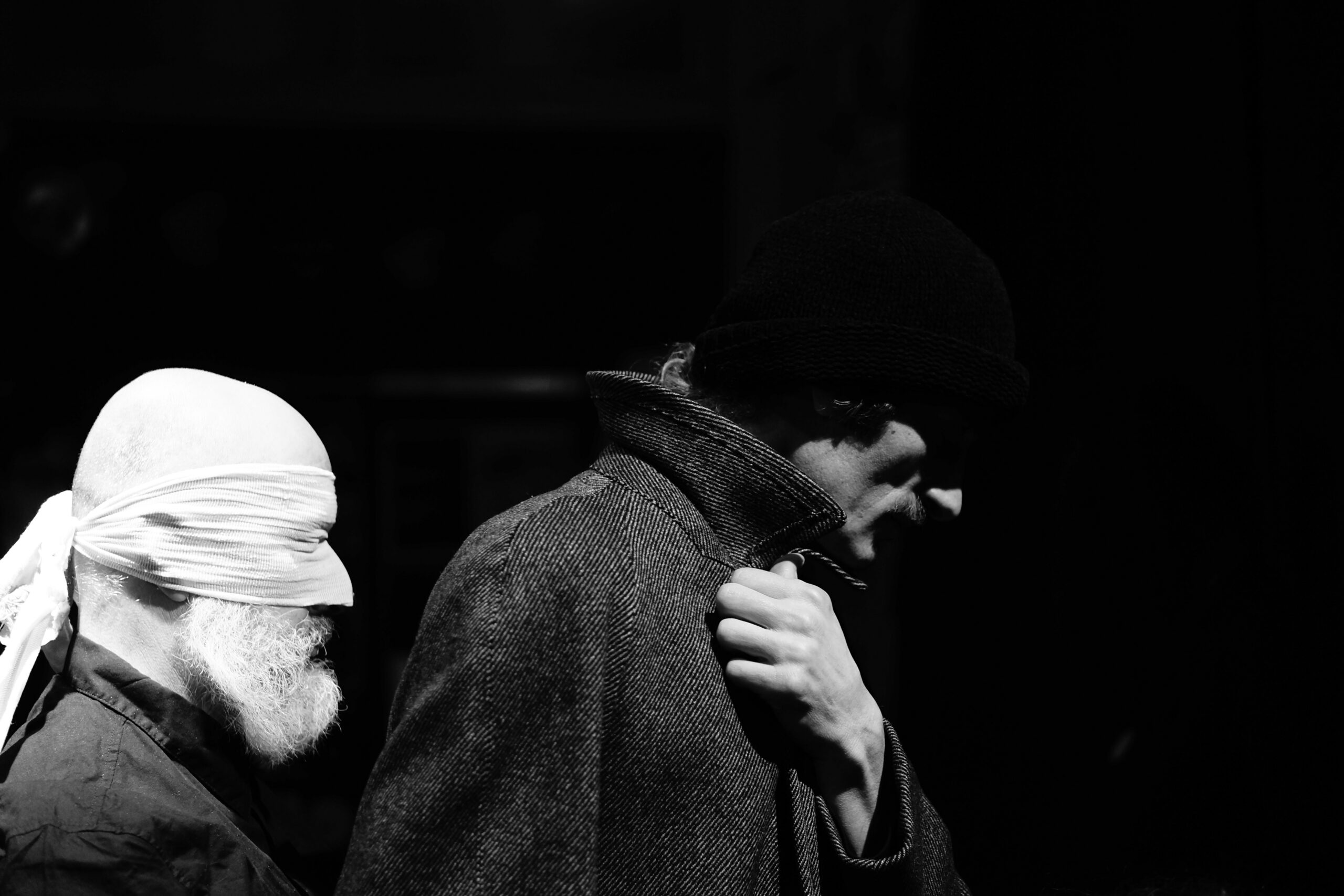 Picture by Tatjana Todorovic
---
Monsieur Teste
'Dark Reflections of an Illuminated Mind'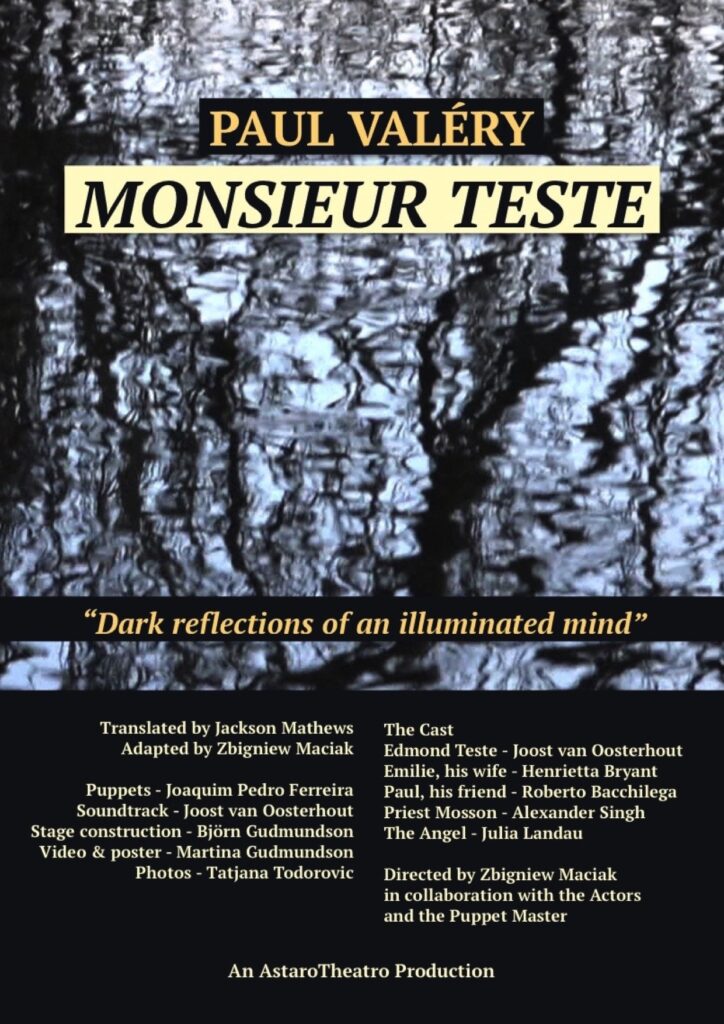 Directed by Zbigniew Maciak in collaboration with the actors and the Puppet Master
An AstaroTheatro Production
"Monsieur Teste" was introduced to the world in 1896.
In 1925 Valéry wrote:
"Coming back to Monsieur Teste… a character of this kind could not survive in reality for more than a few quarters of an hour."
Thanks to the magic of theatre he will stay with us a while longer.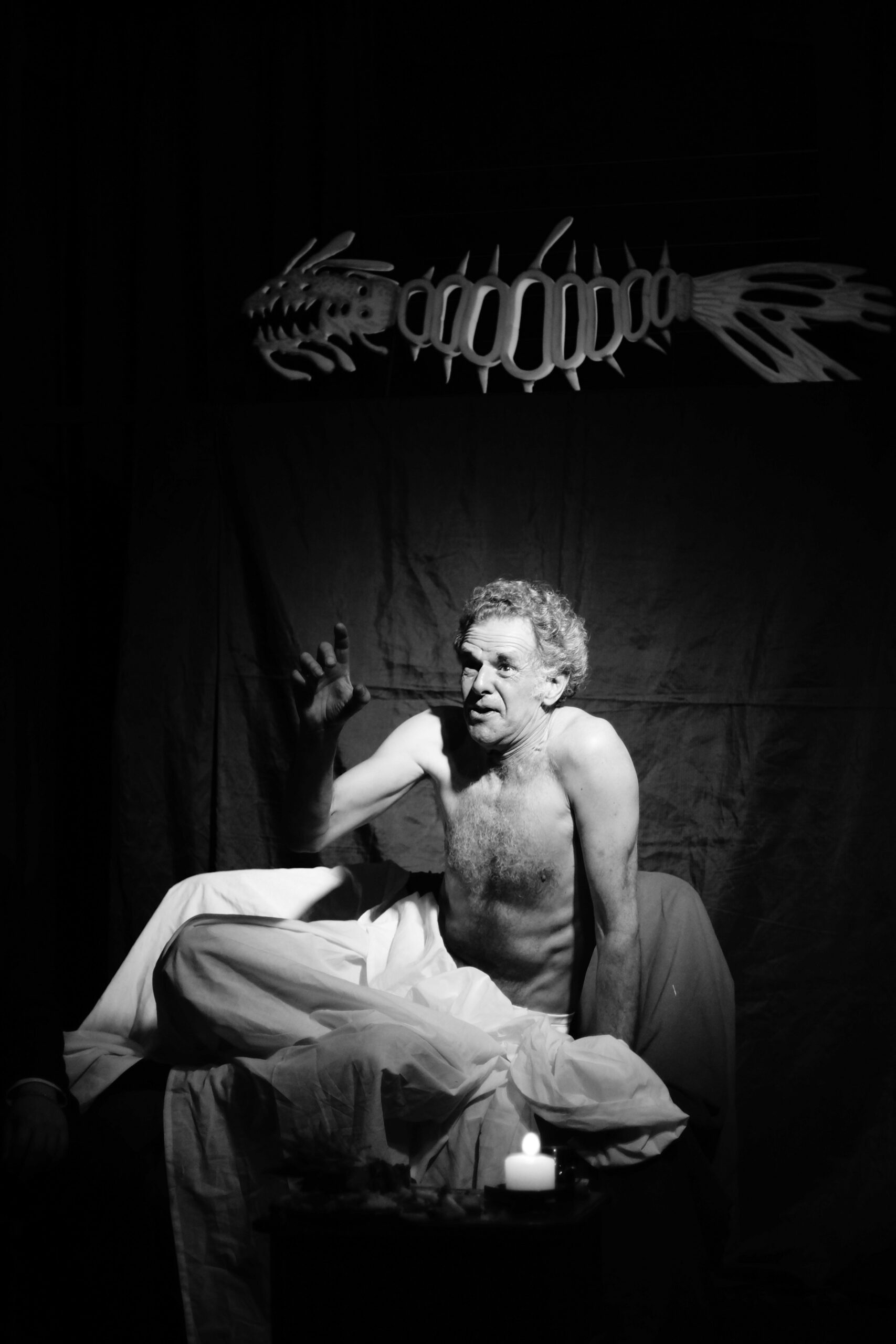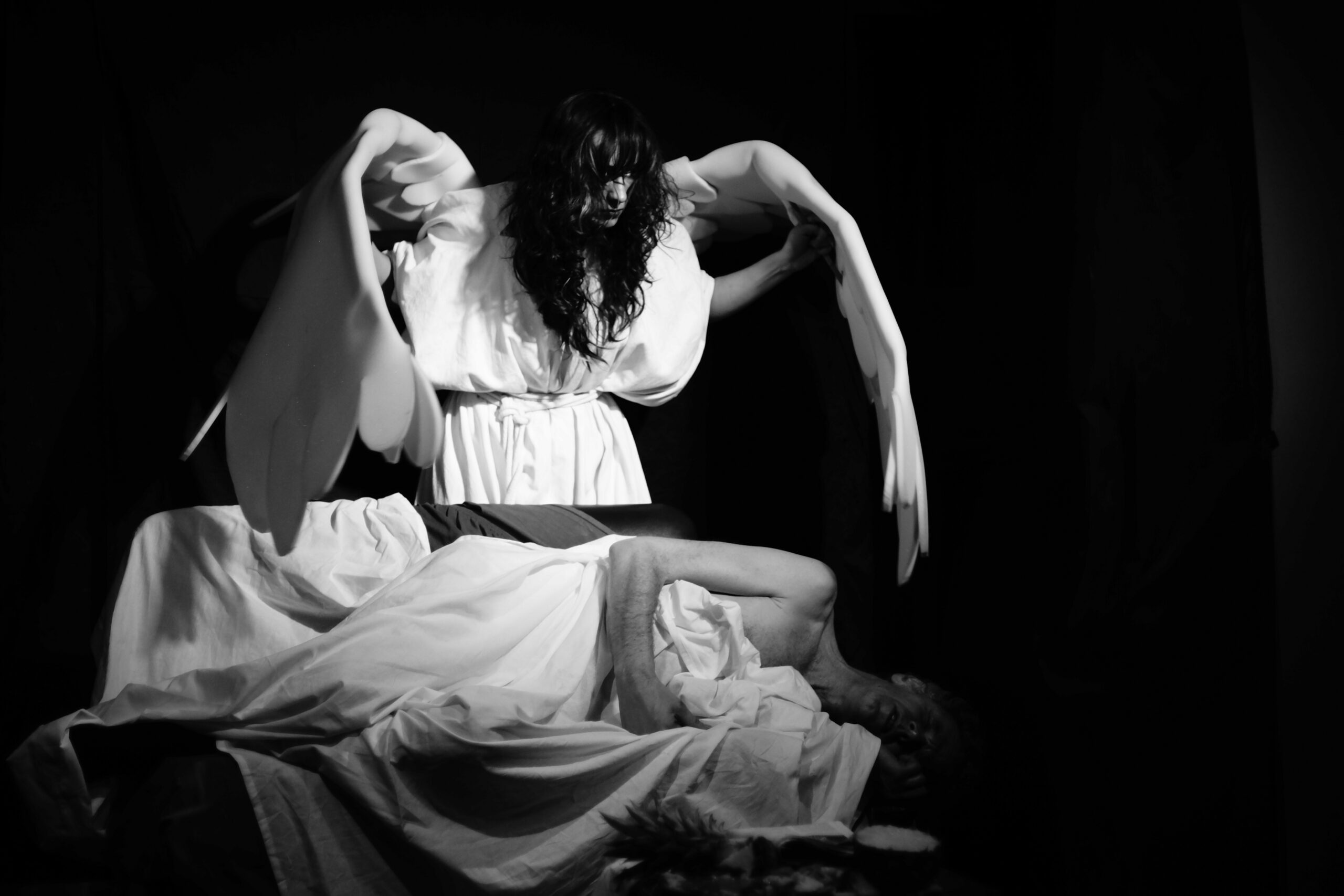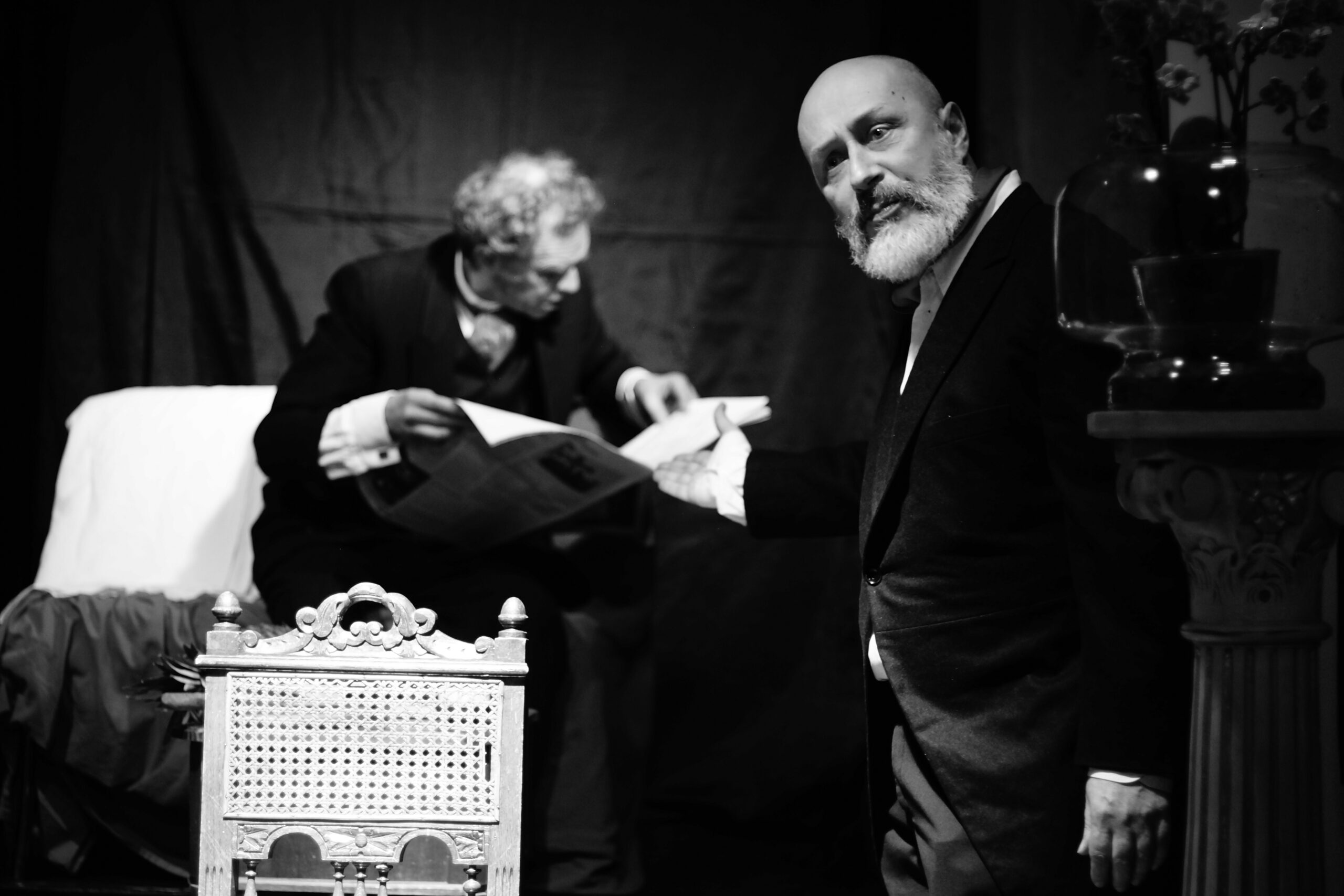 Pictures by Tatjana Todorovic
---
The sound of Souls
Long Duration Performance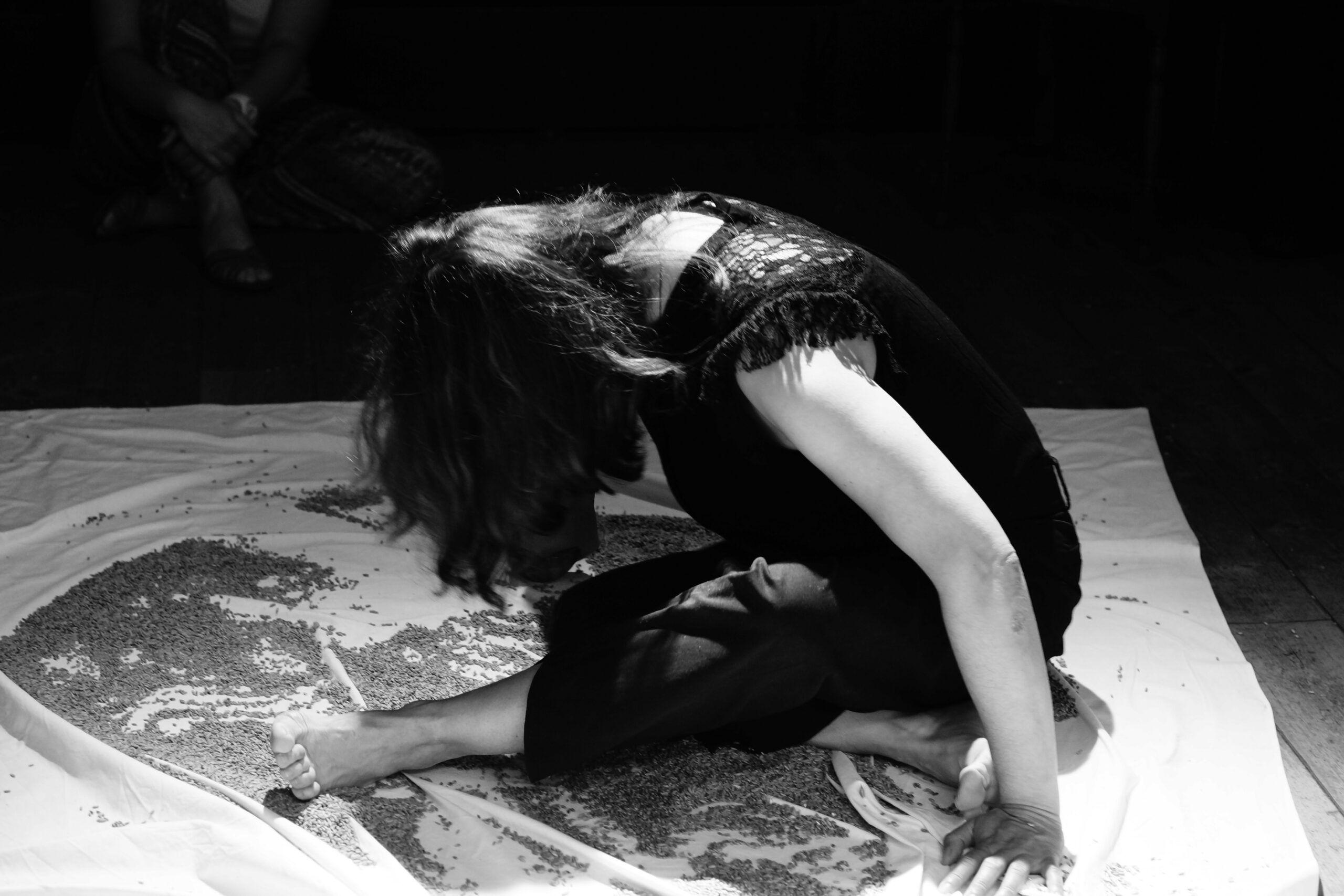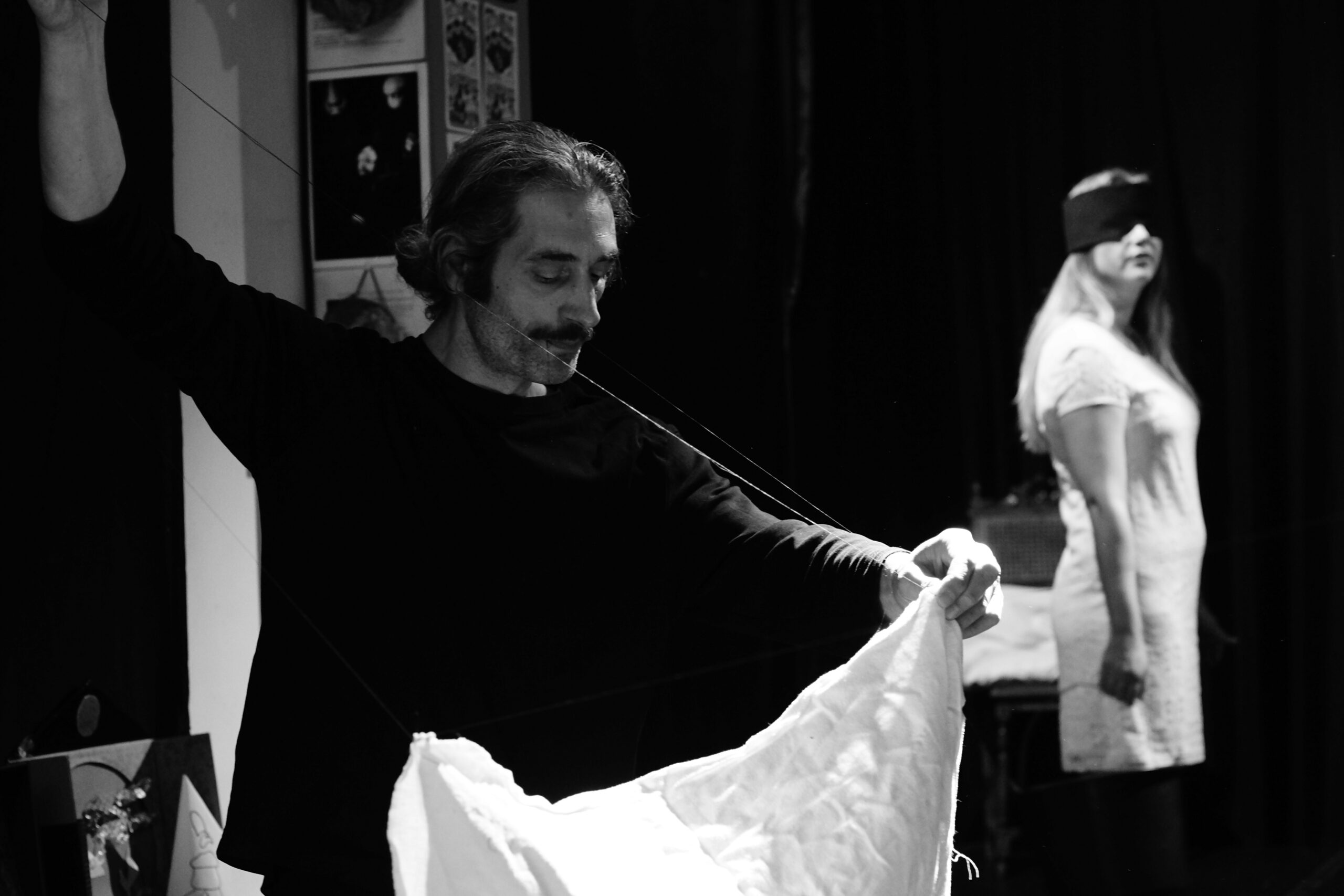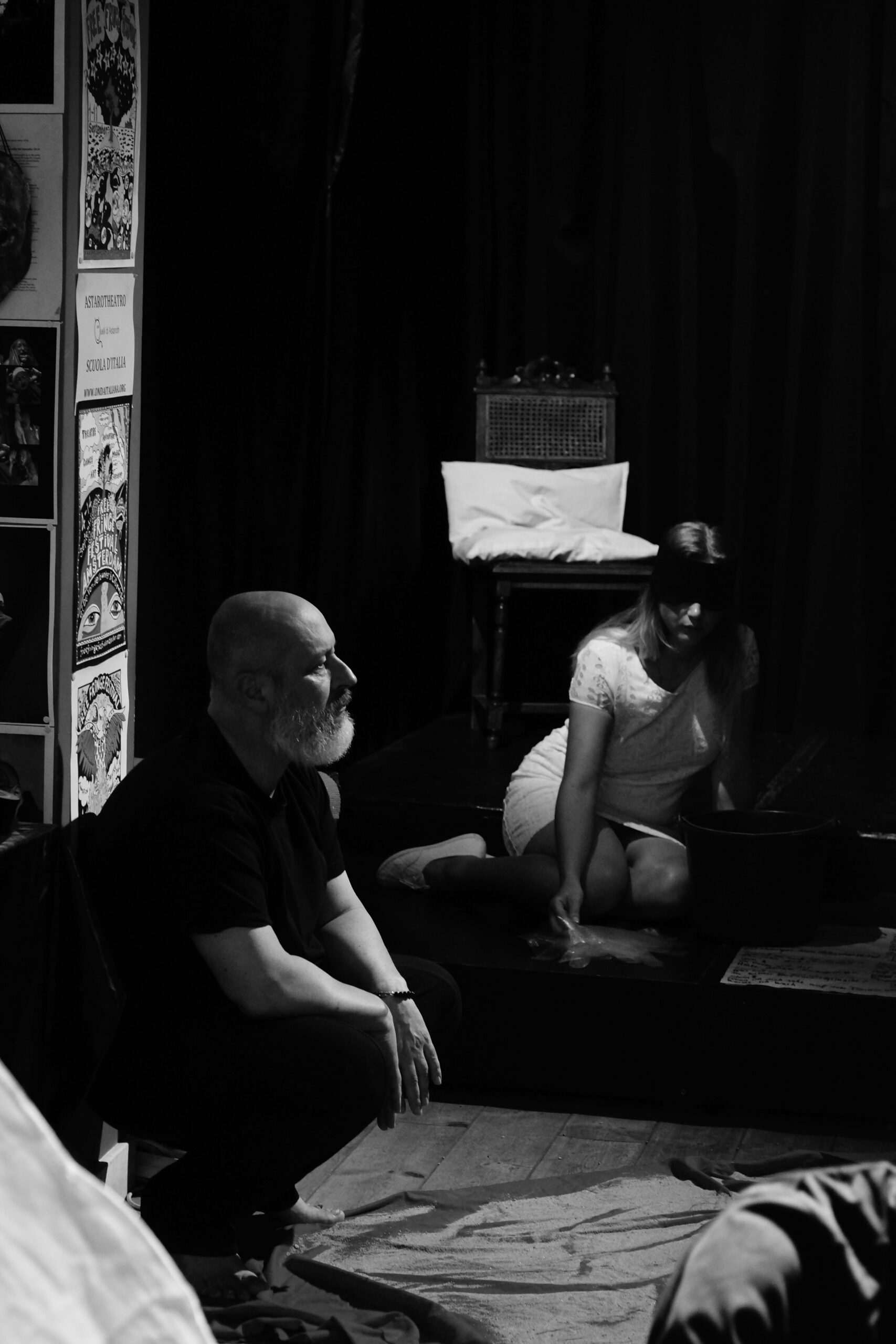 ---
Themis & Lombroso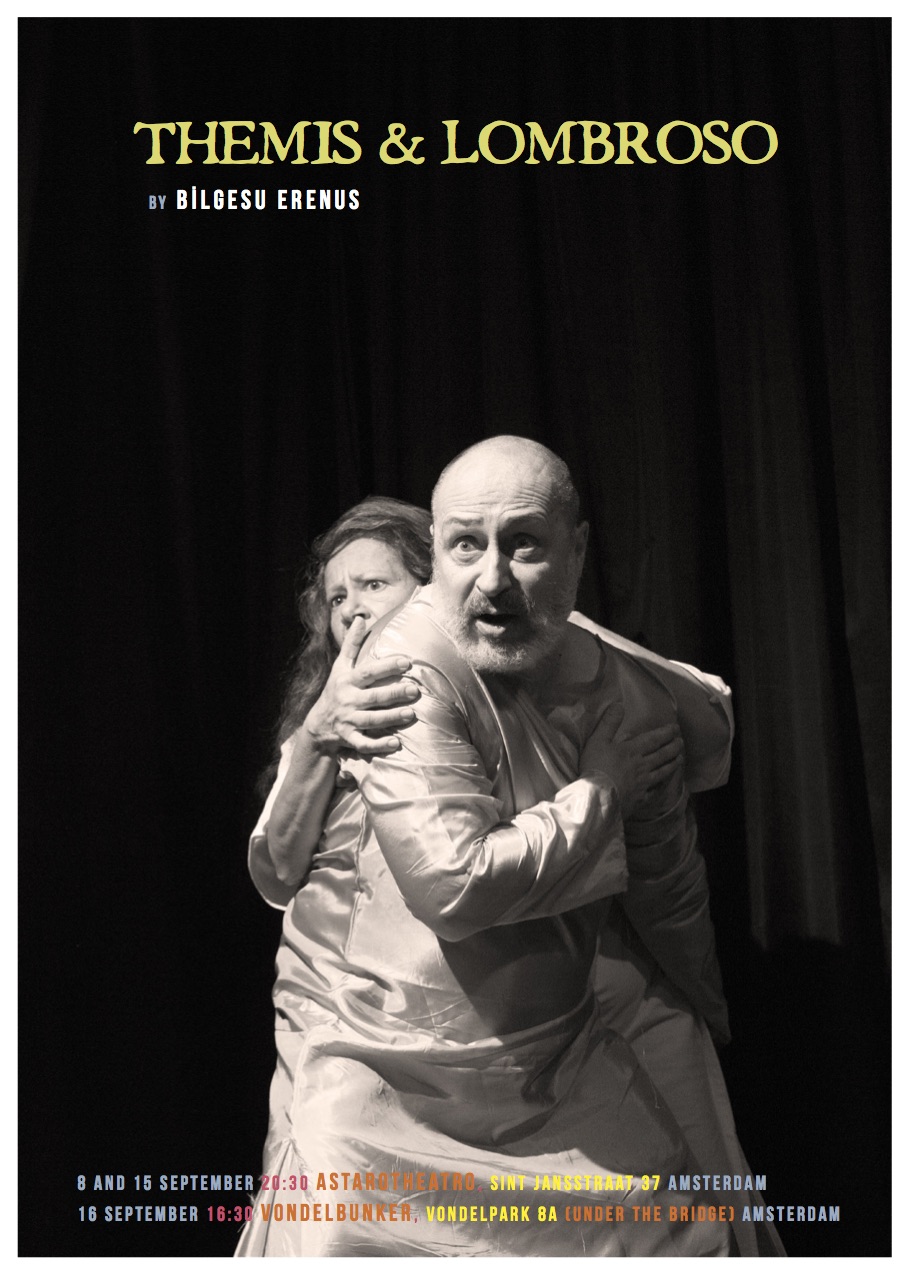 The Answers Inside Questions
"Why cannot Themis, the Goddess of Justice, feel safe with her Sword, her Blindfold and her Scale? Why is there blood on her Sword?
Does her Blindfold, the symbol of her neutrality, represent the indifference of today, or the addiction to Capitalism?
Can her Scale, the symbol of the fair distribution of justice, be sustained in the current global capitalist conditions?
Is she content that she has already lost her pedestal of the Goddess of Justice to the criminologist Lombroso, the inventor of innate criminal theory?
Does the belief of both Themis and Lombroso that the salvation of all humanity can only take place when the notion of Justice reaches the level of Social Justice, stem from truth or desperation?"
Bilgesu Erenus
"Ah darling, we don't need our reproductive organs to seed the world and be seeded"
With the Gezi protest as a background, Turkish playwright and activist Bilgesu Erenus tickles the audience with a theatre play of amazing universal interest.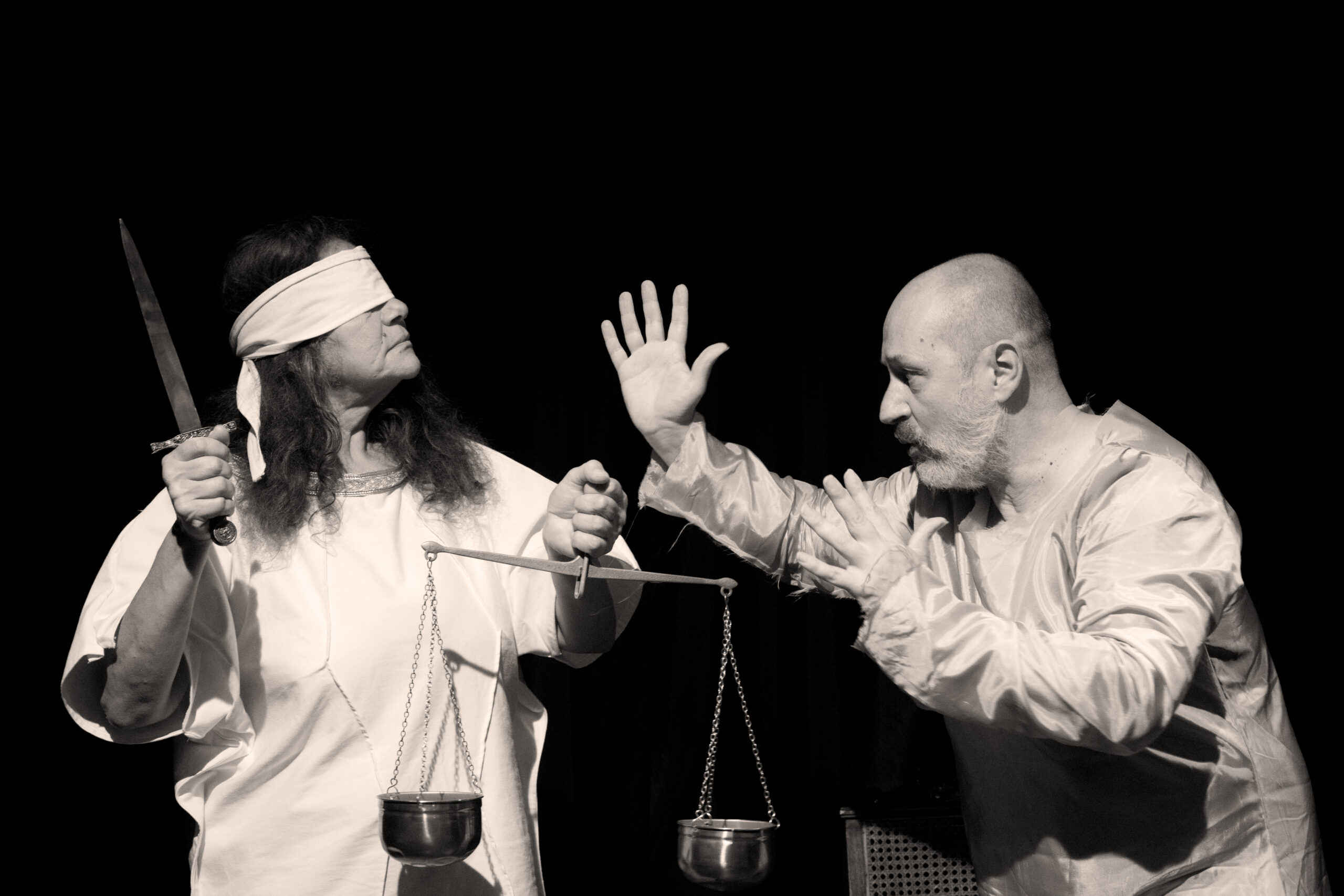 Picture by Esra Sakir

---
Adam's Other Rib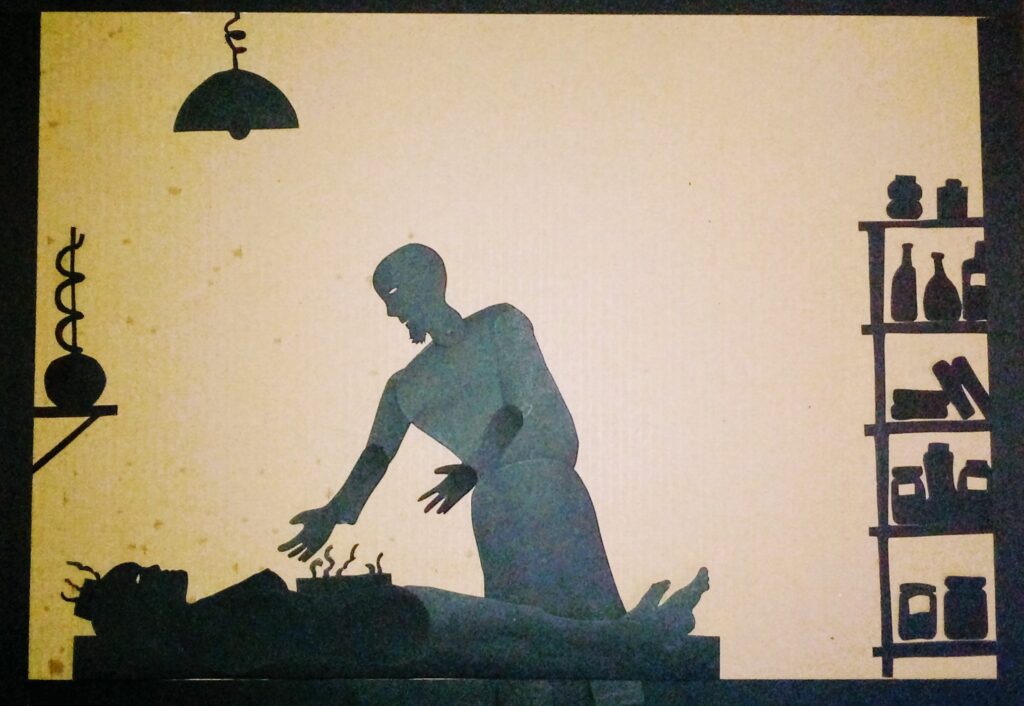 The man dreams and the dream takes form.
The dream is a nothingness dressed in expectations and will.
Then it becomes.
Through machinery and science. Blind and obedient.
The man takes his own rib – playing God – and with his rib makes his image's desire.
But that was the Professor's mistake. He anchored his dream in a false fantasy.
And from love he built poison.
His undying creation sealing his mortality.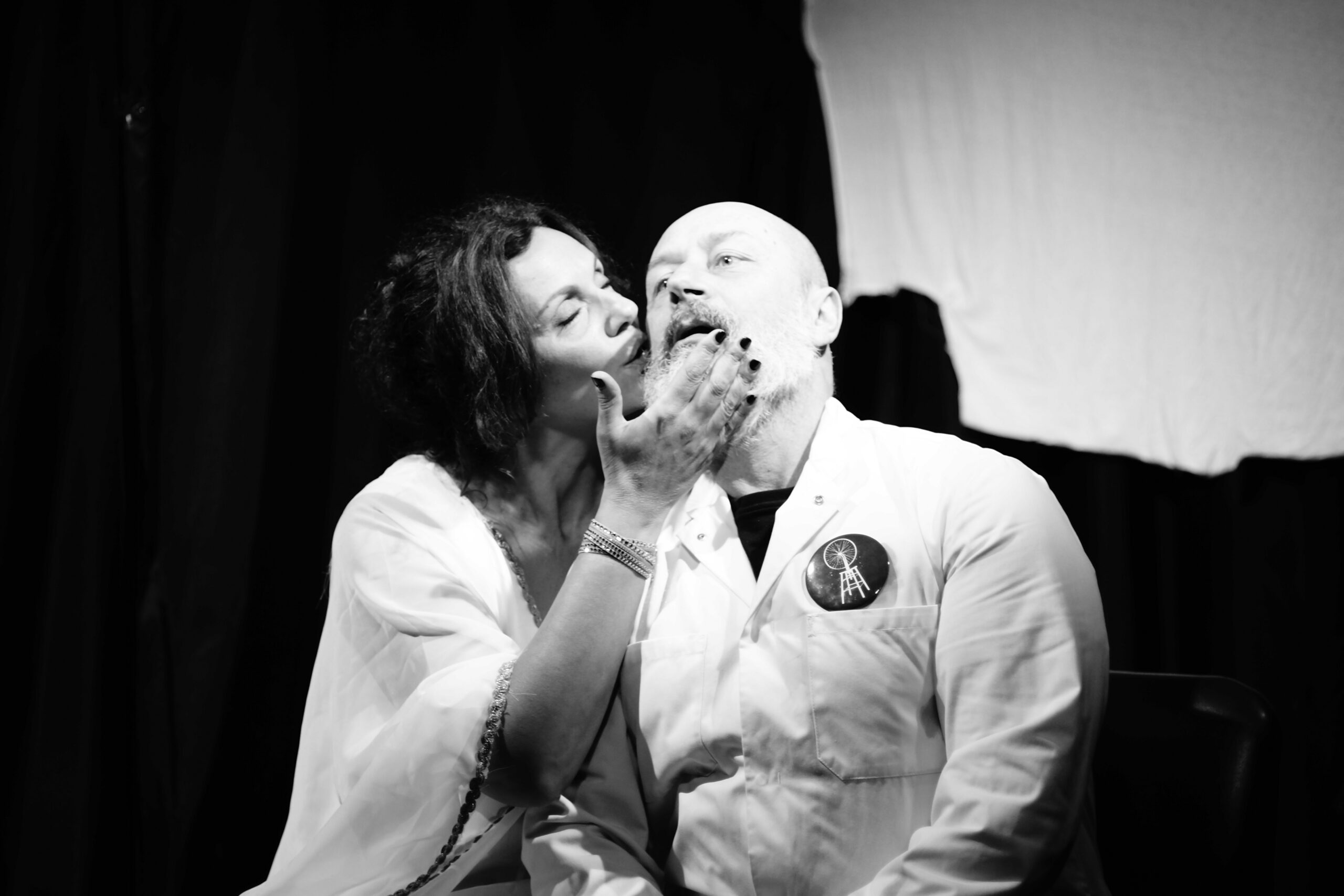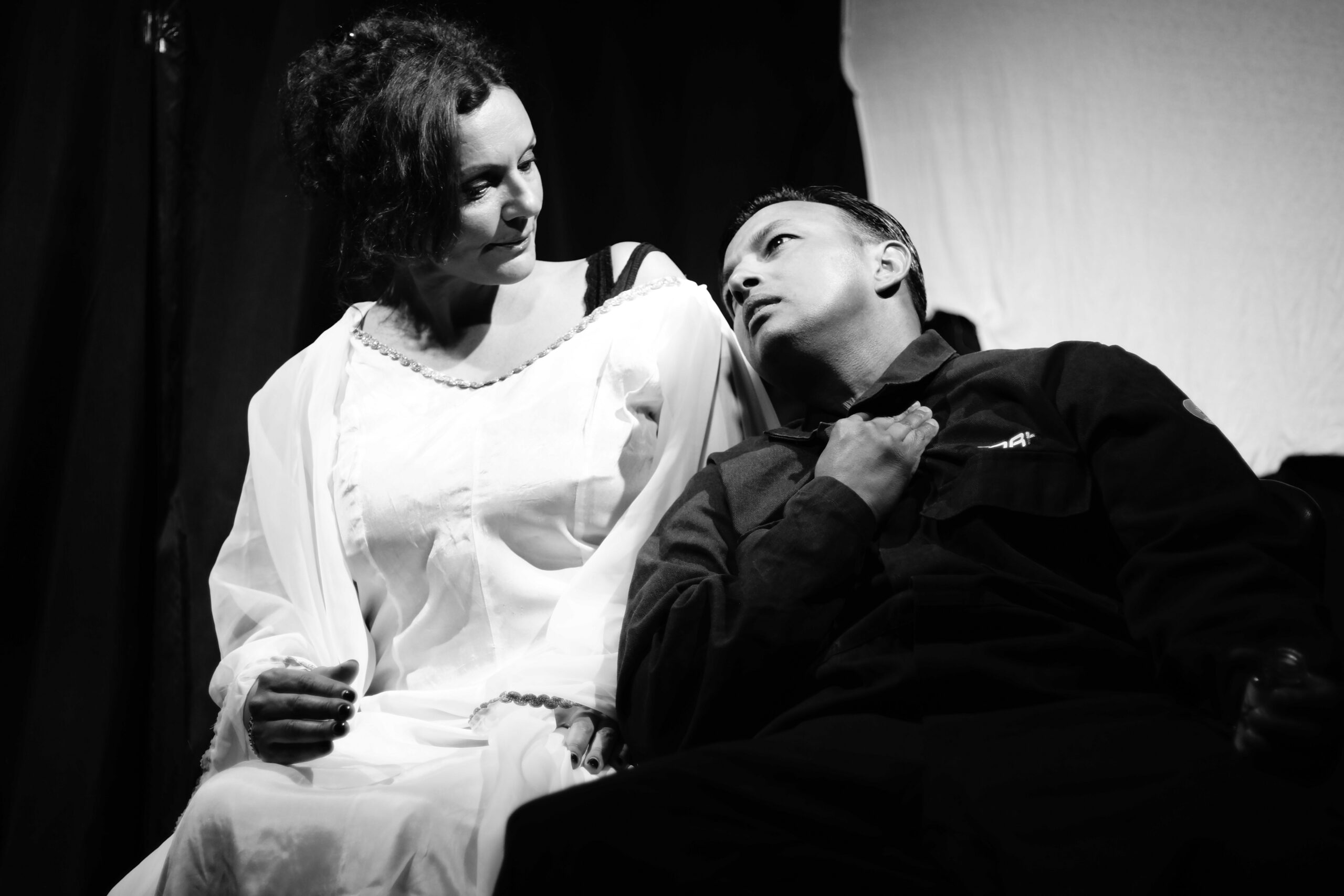 Pictures by Tatjana Todorovic
---
Alli Mana Pá K'eho
I do not have another mother
A multi-language word performance on poetry, time, commemoration and the art of forgetting.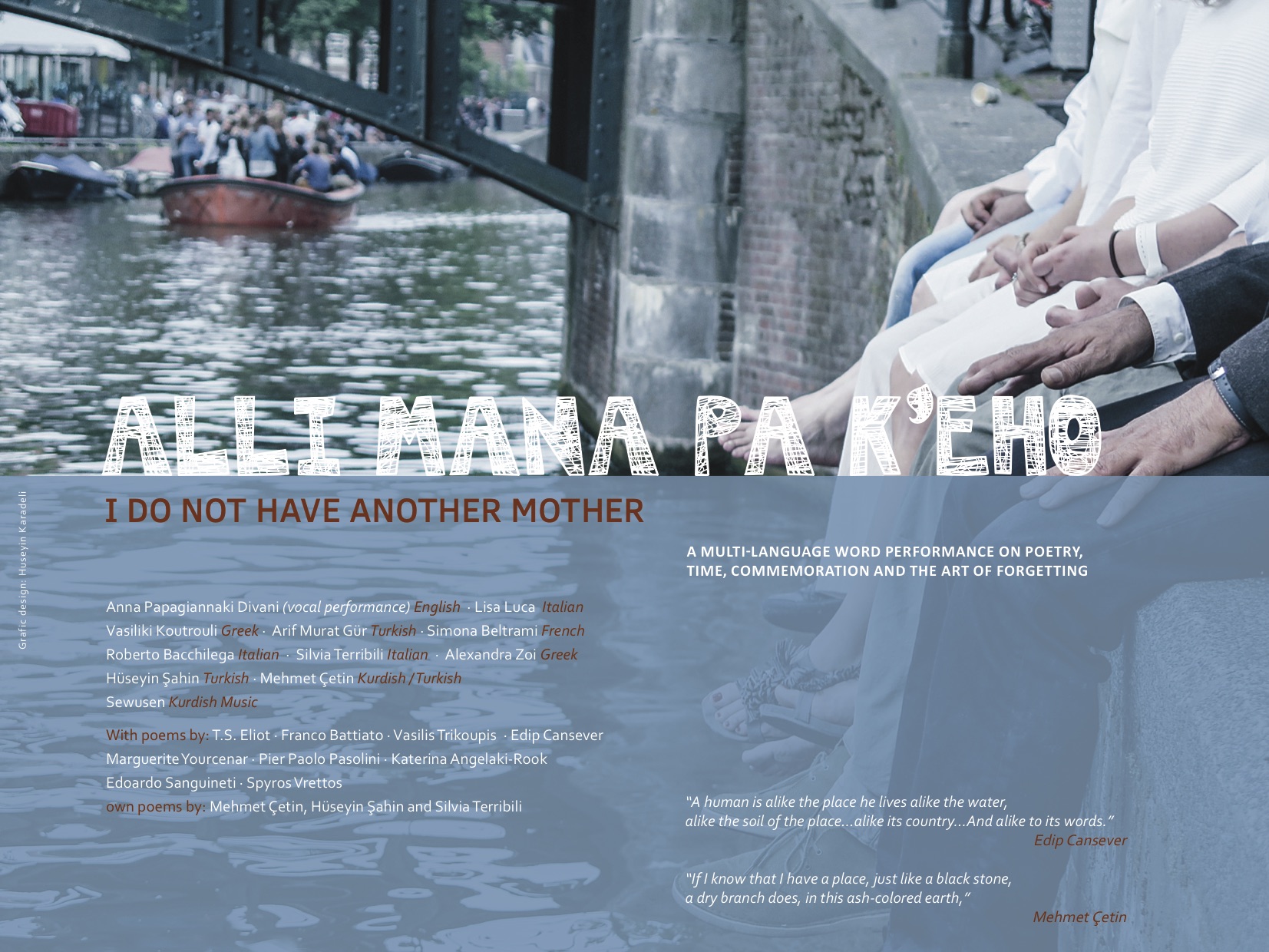 "A human is alike the place he lives
alike the water, alike the soil of the place…
…alike its country…
And alike to its words"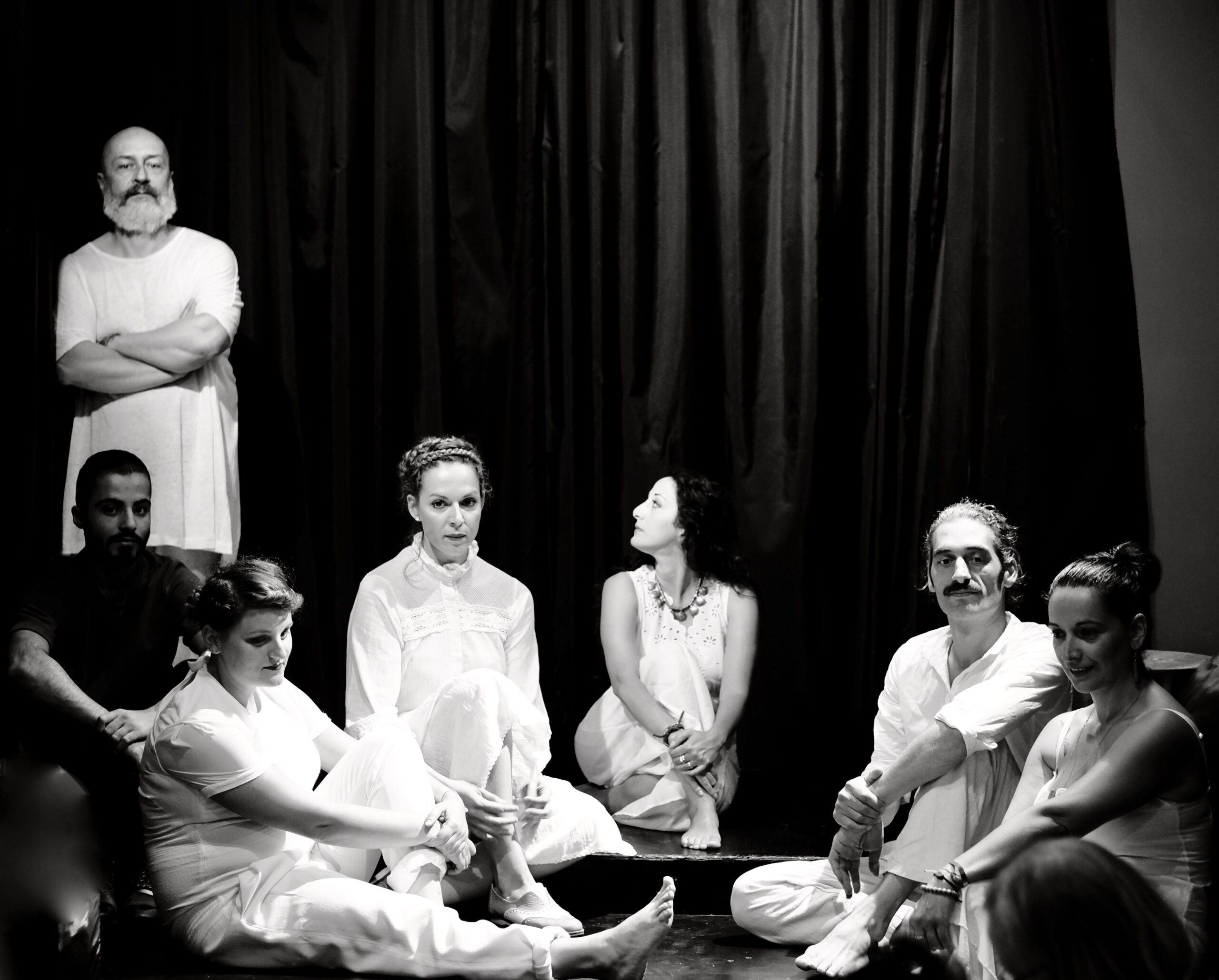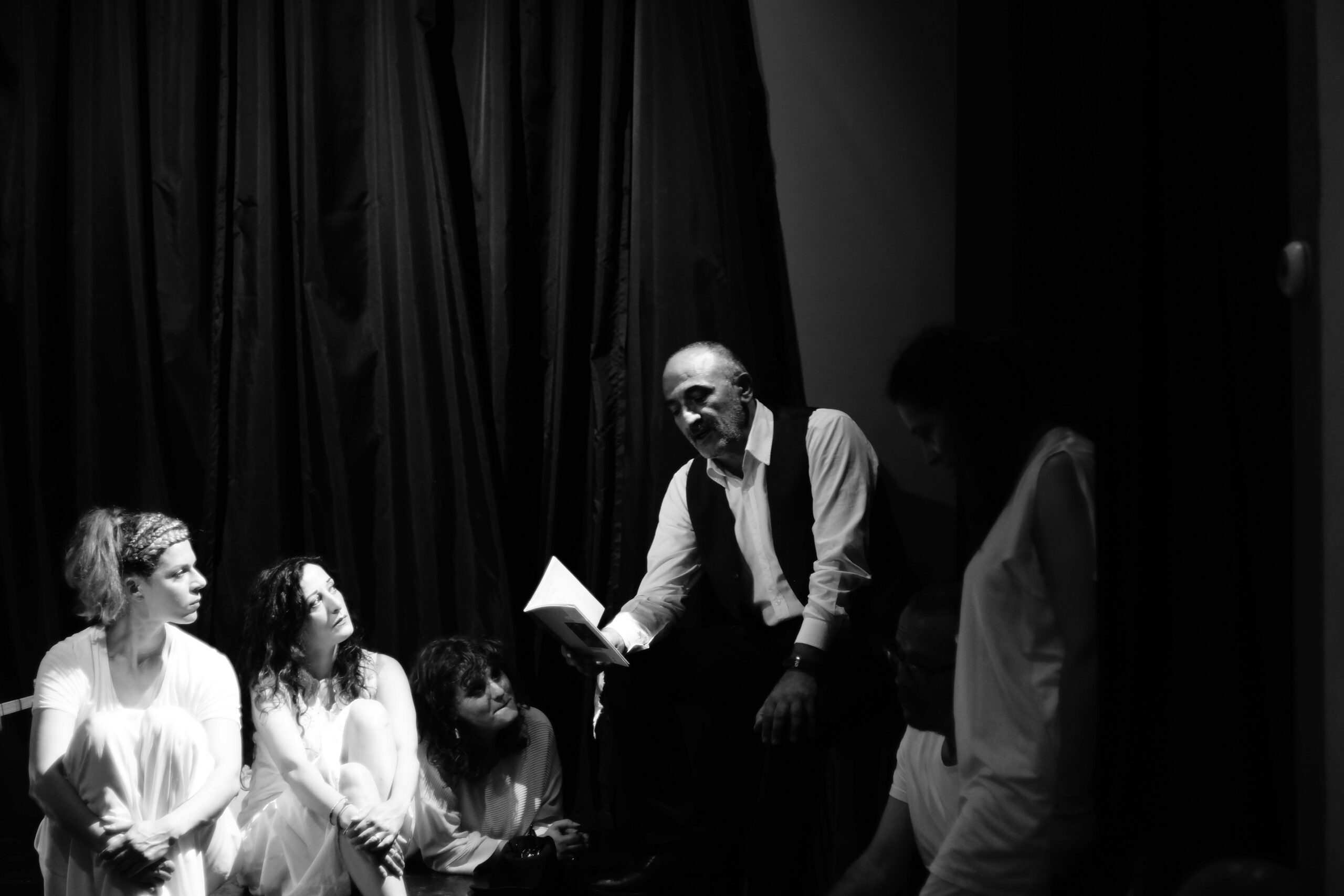 Picture by Tatjana Todorovic
---
[P]roteus (bis)
by Zbigniew Maciak
inspired by the lost play 'Proteus' by Aeschylus
performed 458 BC together with 'The Oresteia'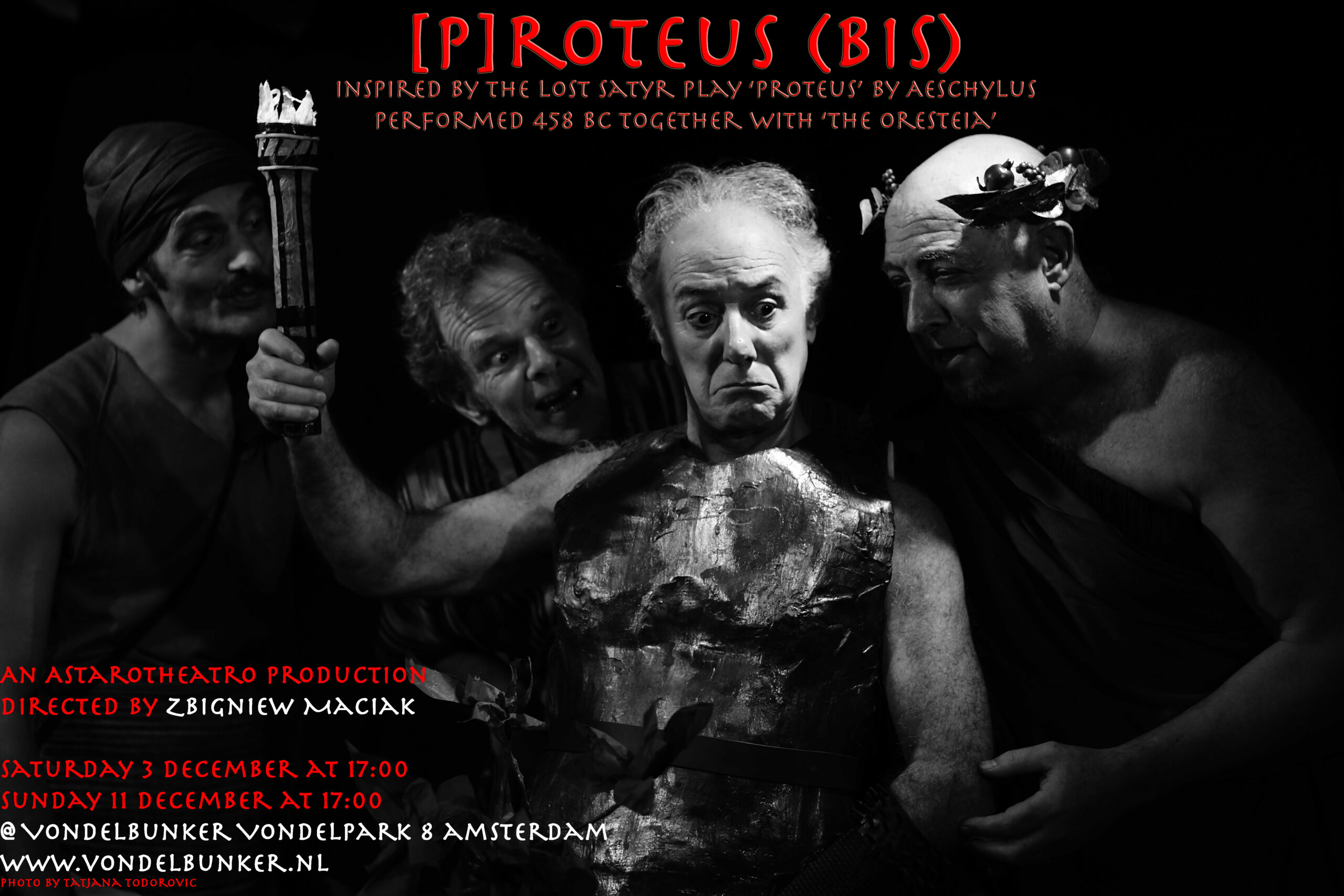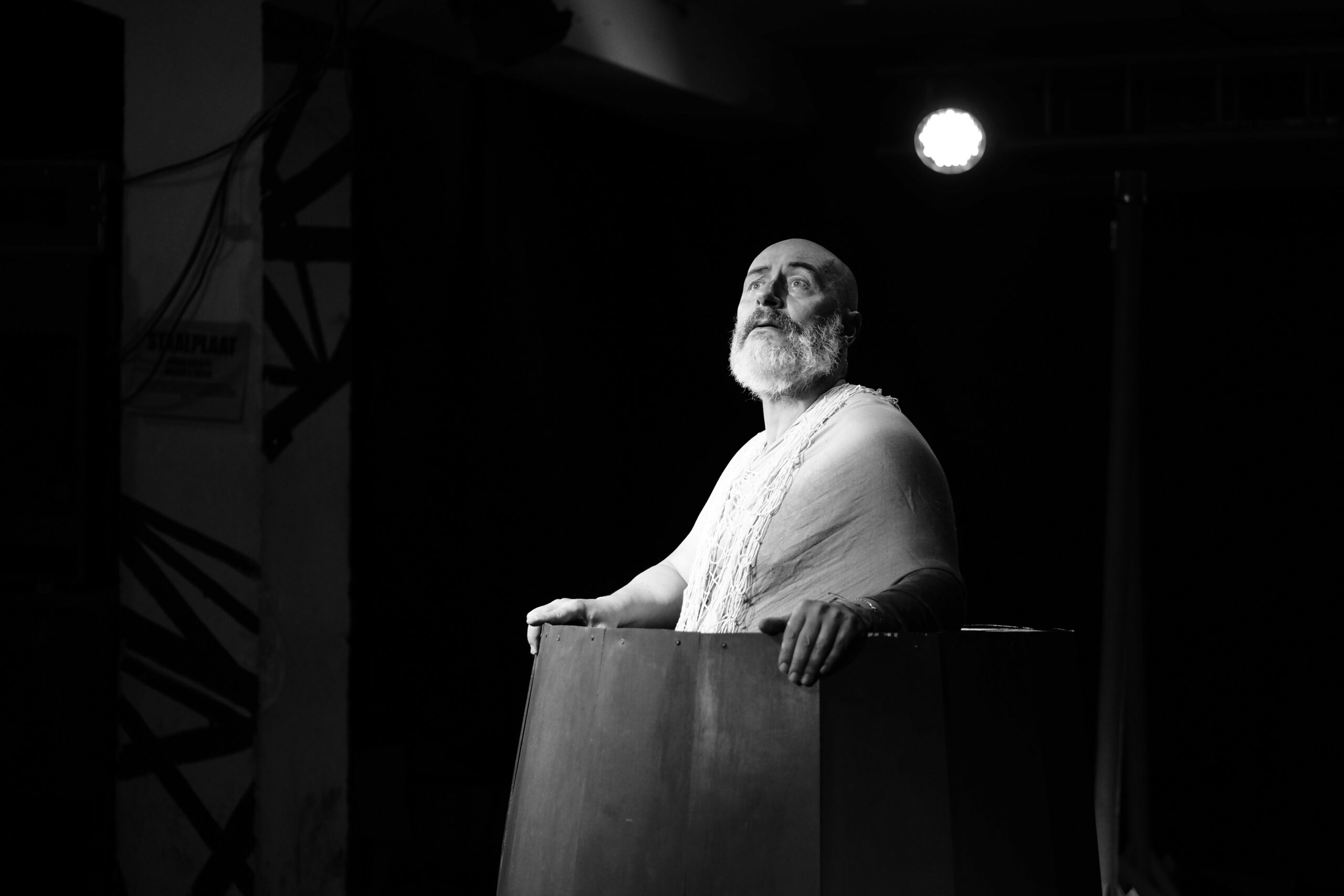 Pictures by Tatjana Todorovic
---
Ash in the Fire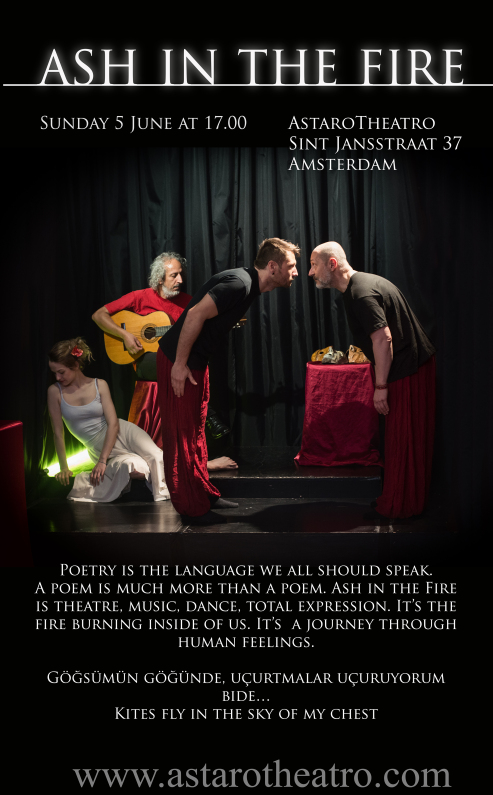 Poetry is the language we all should speak. A common inspiration, shared passions, unconditioned love.
A poem is much more than a poem. Ash in the Fire is theatre, music, dance, total expression. It's the fire burning inside of us. It's a journey through human feelings.
Starting from the Turkish poems by Barış Bilgiç, a full performance is ready for the international audience, thanks to the English acting of Roberto Bacchilega, the dance of Nina Novak and the universal language of music of Onur Inel and Ata Güner.
---
AstaroTheatro as Free Fringe Festival venue in 2013, 2014, 2015, 2016, 2017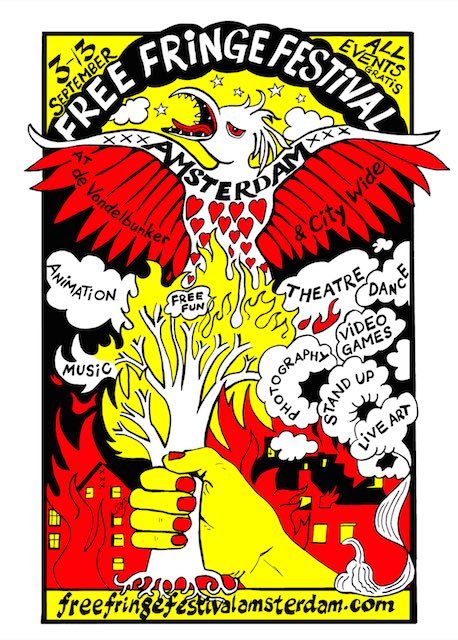 ---
Endgame by Samuel Becket
A SinSin Collective Production in collaboration with AstaroTheatro