Fernando Oliveira "Foreign Sound"
The style of "Foreign Sound" is devoted solely to one of the best-known Brazilian music styles- Bossa Nova, samba, and reinterpretations of international music in Bossa Nova style. The performance has at it's core a rhythm based on samba also influenced by jazz music. Fernando Oliveira (vocals & guitar) and Felipe Duarte (percussion).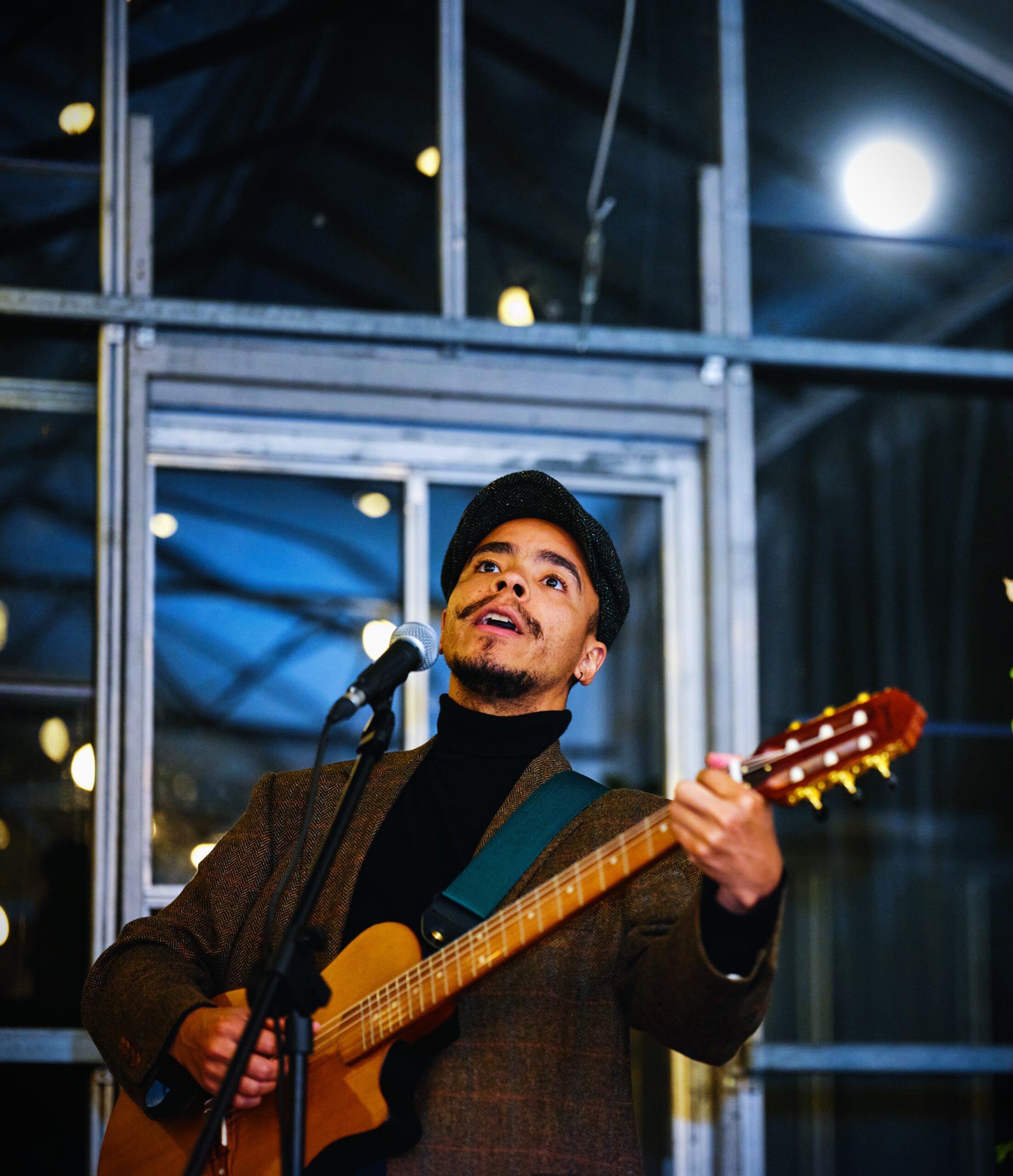 Fernando Oliveira
Fernando Oliveira (BR 1983) is a Brazilian musician, dancer and performer based in Amsterdam. Fernando graduated in Performing Arts from INDAC – Art and Science Institute, & NAC – Nucleus of Performing Arts (São Paulo, 2013). In the Netherlands he has participated as a musician in various exhibitions and concerts. As a dancer in experimental film such as the film Sunset as a finalist for the European Cinematography AWARDS -ECA. Fernando has played with many musicians in Europe. And also he danced and performed for companies such as Nina Wijnmaalen Company (Groningen), Sanne clifford& co | choreography (Amsterdam), Corneliu Ganea Choreography (Amsterdam, NL), J. Garcia Company of Contemporary Dance (São Paulo), GRUA – Street Gentlemen (São Paulo), NAC Núcleo de Artes Scenic (São Paulo), and more. In 2016, Fernando founded the ANT – Physical Theater Company, project-based in Amsterdam/NL.
Felipe Duarte
Felipe Duarte is a Brazilian drummer and percussionist, with a specialty in the pandeiro. He started playing music at the age of 16 and studied at renowned schools such as the Ricardo Breim Institute, and with professors such as Fabiano Manhas, Túlio Araújo. He was one of the members of the Brazilian folk band Lestics, and is currently part of the sunshine pop band Fun of the Real People. He lives in Amsterdam and dedicates his time to the study of Brazilian rhythms and jazz.
A Foreign Sound at AstaroTheatro
Saturday 29 April, 20:30
AstaroTheatro 
Sint Jansstraat 37 Amsterdam
Entrance by Donation. Cash Only Please